By John Reese
USAG Stuttgart Public Affairs Office
Two local students have advanced to the national finalist level for an audio recording and an essay, respectively, entered in the Veterans of Foreign Wars "Voice of Democracy" and "Patriot's Pen" competitions.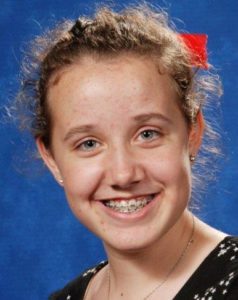 Sawyer Getschman, a Stuttgart High School freshman, took top honors in the Voice of Democracy contest with her recorded presentation, "My Responsibility to America." This competition is open to students in grades 9-12. The theme for 2017-2018 is "American History: Our Hope for the Future."   The top prize is an all-expenses paid trip to Washington and a top possible scholarship prize of $30,000.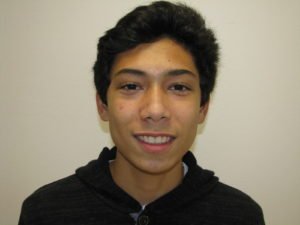 Patch Middle School 8th grader Ryan Encarmacion won the Patriot's Pen contest with his essay entitled "The America I Believe In." Students in grades 6-8 may enter. This is the second year in a row that a student from Patch Middle School is the National Finalist from Europe. 2017-2018 theme is "America's Gift to my Generation"
"Sawyer's speech is phenomenal. VFW Department of Europe had more than 300 entries this year, and for her to finish in first says a lot about her content and delivery" said Joe Holder, VFW Post 10810, Stuttgart commander. "We will know the results by the end of February how well our students placed at the national level."
Both students took first after completing three competition levels, and both will receive scholarships. The Voice of Democracy national winner will receive a scholarship of up to $30,000, and the top prize for Patriot's Pen is a $5,000 prize.