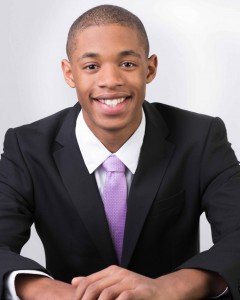 By Holly DeCarlo-White
USAG Stuttgart Public Affairs Office
U.S. Army Garrison Stuttgart's Child, Youth, and School Services, Patch Youth Center has nominated Jacob Milton for this year's Europe-wide Military Youth of the Year competition.
Milton's achievements put him in contention for the regional level nomination.
The local Youth of the Year serves as a role model for other young people in the Youth Center and as a representative to the community.
"The MYOY package is difficult to complete – and teens have to do it voluntarily"  Barbara Carroll, facility director of Patch Youth Center, "The Hub" explained.
The stringent application process focuses on leadership, character and service,  academic excellence, and healthy lifestyles. Only one Youth of the Year from each Youth Center may advance to the next level.
From here, Milton's package will move forward as a candidate to compete at the regional level. Notification of selection will happen by March 18.  The regional winner will then be announced in April.
The MYOY regional winner then goes on to represent the military branch which supported their nomination at a competition, April 21-23. That winner then proceeds to the overall Overseas Competition (including Pacific Region), June 20-24, becoming the representative for the state-level competition held in Washington, D.C. in September.  With continued success, the nominees then move to the worldwide competition shortly thereafter.
About Youth of the Year Program
Since 1947, Youth of the Year has been Boys & Girls Clubs of America's premier recognition program, celebrating the extraordinary achievements of Club and Youth Center members. Each year, one exceptional member is selected to be the National Youth of the Year. The National Youth of the Year serves as both an exemplary ambassador for Boys & Girls Club youth and as a strong voice for all of our nation's young people. The journey to being named National Youth of the Year begins locally and progresses to the state, regional and national levels. To achieve the title of Youth of the Year on any level, Club/Youth Center members must embody the values of leadership and service; academic excellence; and healthy lifestyles. They should exemplify the critical impact that Boys & Girls Clubs have on the lives of young people.