By Hannah Rhoden
Senior, Stuttgart High School
Special to The Stuttgart Citizen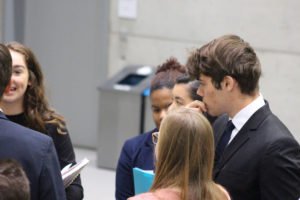 Stuttgart Model United Nations (STUMUN) held its first meeting of the school year, commonly referred to as MUN-day, Sept. 25, at the high school on Panzer Kaserne.
STUMUN is a class as well as a club; in the class, students learn how to do extensive research on countries, create country reports, and ultimately learn everything about the country they portray in order to take a stance on important issues.
The focus of the class and club is to teach students about the United Nations (UN) and to directly model the UN on an abreviated scale.
This year's STUMUN topic is terrorism, two resolutions worked on collectively by the delegates were passed on how terrorism should be stopped. Resolutions are formatted agreements between countries to help solve issues.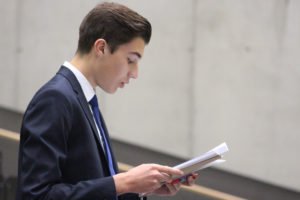 In previous years, topics such as water as a human right have been discussed to challenge the minds of high school students and get them interested in participating. Thirty-three students participated this year, in addition to Kurt Huebschman and Maddie Koning, two students who chaired the event.
However, for a select few, STUMUN is not the end of their Model UN experience. STUMUN is merely a tryout for a trip to Prague in the Czech Republic to participate in the annual Prague Model United Nation Conference (PRAMUN), January 11-14, 2018.
The four-day event brings together students from all over the world to attend, debate, and pass resolutions.
Last year, Russia, Germany, Italy, Egypt, and Brussels were just a few of the countries that had students  attend the conference.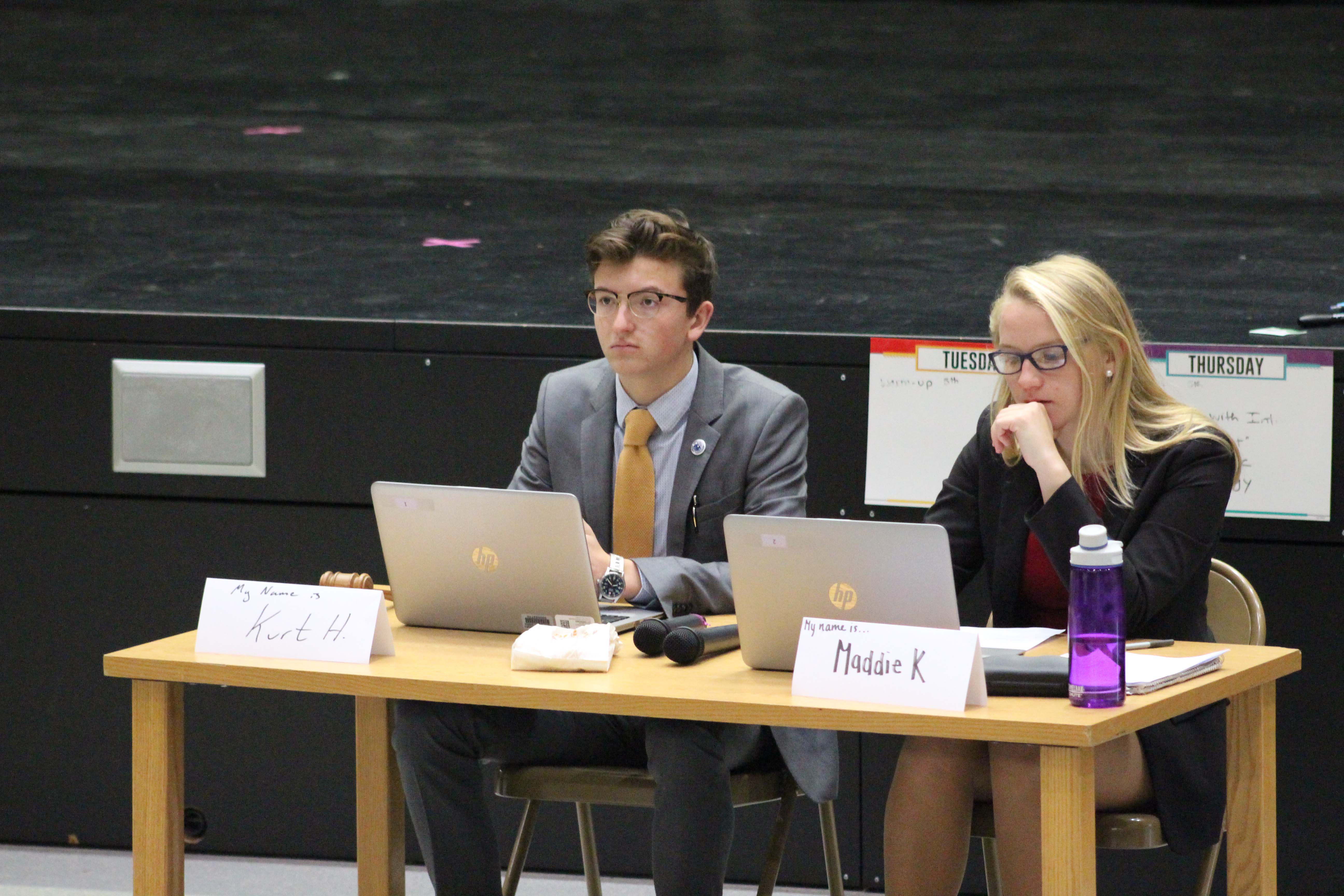 This year, the following 22 students were chosen to attend the PRAMUN Conference to include: Robert Baumback, Hannah Cahill, Liam Fortier, Nina Gante, Maddie Haggard, Kurt Huebschman, Kiera Insetta, Maddison Johnson, Riley Johnson, Maddie Koning, Christina Liechti, Luke Matvey, Evonna Moody, Lyanne Nacario, Cameron Pfister, Shaelyn Pond, Hannah Rhoden, Colby Sennicle, Olivia Shmitz, Kendall Smith, Aidan Troiano, and Jackson Zimmerman.
Editor's Note: Hannah Rhoden is a senior at Stuttgart High School and is a part of the Career Practicum program for the garrison Public Affairs office. She is a varsity cheerleader and the JROTC command sergeant major at SHS.