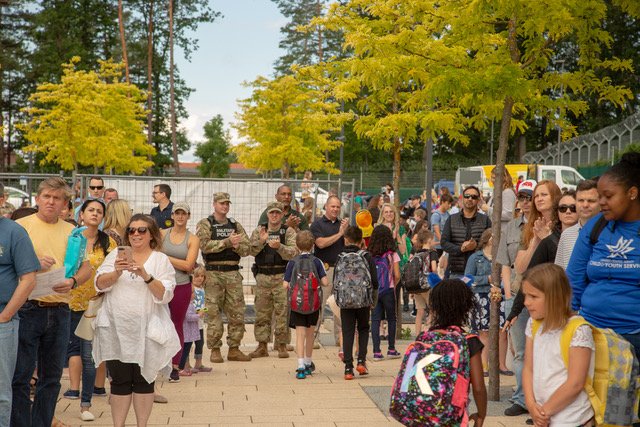 Photos by Brian Cann
for Stuttgart Elementary School
The last day of elementary school is always a bittersweet one for students and their teachers, school staff and parents. The USAG Stuttgart Directorate of Emergency Services provided a big sendoff for the student body of Stuttgart Elementary School, June 13. MPs, firefighters and civilian law enforcement professionals joined with parents and SES faculty and staff to clap, cheer and gave high-fives as the students bid farewell to the 2018-2019 school year.
Here's a look as the kids left school to begin their summer.
[slideshow_deploy id='45711′]