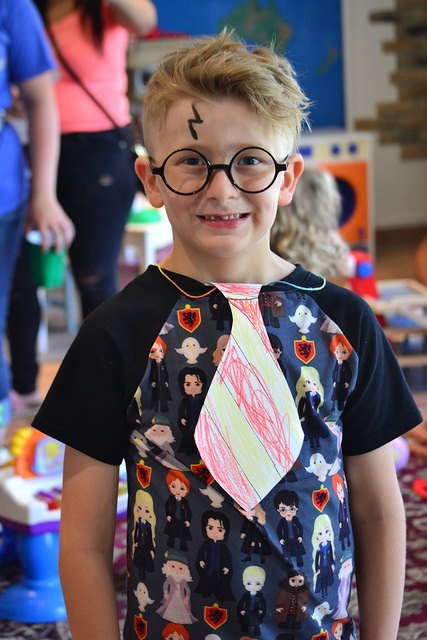 Story and photos by Sabrina Wilson, Robinson Barracks community events lead
The community center at the Robinson Barracks Zentrum hosted a Harry Potter-themed event, July 12.
Kids and adults came dressed in their best Hogwarts gear. Participants made ties, "Hedwig owls" and brooms. They also enjoyed a community potluck which included "sorting house cupcakes" that were a big hit; when the children bit in to them, the cupcakes revealed different colors in the middle for the different houses, enabling the kids to sort them into the right houses.
[slideshow_deploy id='39752′]
The rest of the afternoon was watching the first movie in the series, "Harry Potter and the Sorcerer's Stone" in the RB theater.
This was another amazing RBZ event. To find out what's happening next, visit www.stuttgartcitizen.com/newcomers/rb-zentrum-rbz-community-events-schedule/.