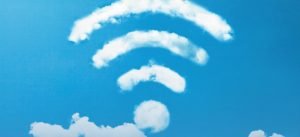 Updated July 17, 2018
Free Wifi:
Commissaries (all installations)
Panzer Kaserne
USO Center (Building 2915)
Galaxy Bowling and Entertainment Center and Irish Pub
Panzer Hotel
Starbucks (Inside the Main Exchange)
Fitness Center
AAFES Main Exchange and foodcourt
Patch Barracks
Library
Java Café
Patch Community Club
Fitness Center
AAFES food court
Kelley Barracks
Broadway Café (Inside the Kelley Theater)
Kelley Hotel
Fitness Center
Robinson Barracks
Computers, printers, fax machines by installation:
Panzer Kaserne
USO

5 CAC enabled computers available
2 ipads for use in the center
Copier, printer and fax. Copies and printed pages are 10 cent per page; fax confirmation are 25 cent
Scanner services are also available
Hours: Monday-Friday 8 a.m. to 6 p.m. and on Saturday 10 a.m. to 2 p.m.
Army Community Service (ACS)Hours

6 CAC
4 Non-CAC
1 Fax machine
1 Printer
1 Scanner that scans to PDF and goes to mail.mil email accounts
Hours: Monday-Friday 8 a.m. to 5 p.m.
Panzer Hotel

6 Computers (CAC only)
1 Printer
1 Scanner (Available upon request)
Patch Barracks
Library

21 Computers
Bring CAC or Spouse ID to make computer reservations
Copier (Black & White) for jobs below 10 pages
Hours: Monday-Thursday 11:30 a.m. to 7 p.m. and Saturday-Sunday 10 a.m. to 6 p.m.
Kelley Barracks

Kelley Hotel – Temporarily closed for renovation, re-opening TBD

1 Computer (CAC only)
1 Printer
Robinson Barracks

Library – Open Thursdays

2 Computers (CAC/Public use)
1 Printer
Are you a Home Based Business? Ensure you are registered with USAG Stuttgart to operate legally on-post and in Germany. Details here.