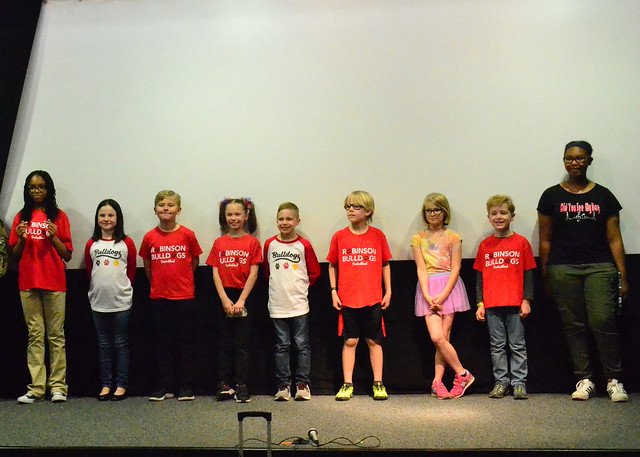 Story and photos by Sabrina Wilson
President, Robinson Barracks Elementary School PTSA
The USAG Stuttgart School Liaison office and Army Community Service hosted a special event at Robinson Barracks Zentrum, April 23, in honor of the Month of the Military Child. Garrison representatives joined eight Robinson Barracks Elementary School students, Principal Becky Balcer and garrison leaders for a reading of "I am Enough" by Grace Byers.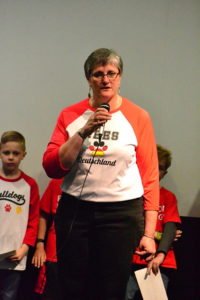 "Resiliency Through Reading is an event that involves a special reading of selected books that show characters displaying resiliency in different ways, and how our children are able to relate those storylines or characters to
their own experiences," said Brian Pappas, school liaison officer. "The RB Resiliency Through Reading was even more special because of our guest readers–our students, our school and our military community."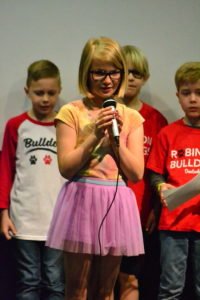 The students stood together as they took turns reading the book, displayed the confidence and connectedness that are foundations of resilience, Pappas said.
Garrison company commander Capt. Carlie Wilson and 1st Sgt. Lisa Zoechbauer, together with Command Sgt. Maj. Toesa Tia, garrison command team, added their voices to the reading.
Copies of the book were given to those in attendance, plus snacks and a craft activity were offered in the RBZ community room following the reading.
The RBES students demonstrated firsthand how belief in themselves and their support of each other allowed them to share the best of themselves with the audience," Pappas said. "The underlying message of the story was shown by our community at the RB Zentrum tonight."
[slideshow_deploy id='44866′]