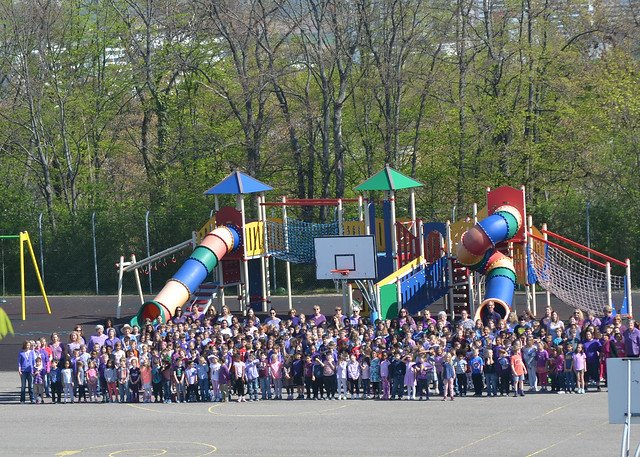 Story and photos by Sabrina Wilson
President, RBES PTSA
Robinson Barracks Elementary School PTSA asked staff and students to wear purple on April 19, Purple Up Day, in recognition of Month of the Military Child.
Chief Ruben Santiago and the Military Police joined parents to help the RBES teachers and staff give the students a "clap–out" as they were leaving school. The MP's also brought some mini-footballs and pencils for the kids.
"Children are one of our most valuable assets in our community," Santiago said. "The USAG Stuttgart Police Department is always looking for ways to partner with our educators in reminding our children to stay safe over the weekends and holiday breaks."
[slideshow_deploy id='44491′]
It was a great day and it was amazing to see the kids' reactions; one child said that the clapping and cheering made them feel like they were famous.
"Seeing us out there and giving high fives is a positive way to interact with them and hopefully leave a lasting impression that we are here to assist, protect and defend them and their families," Santiago said.