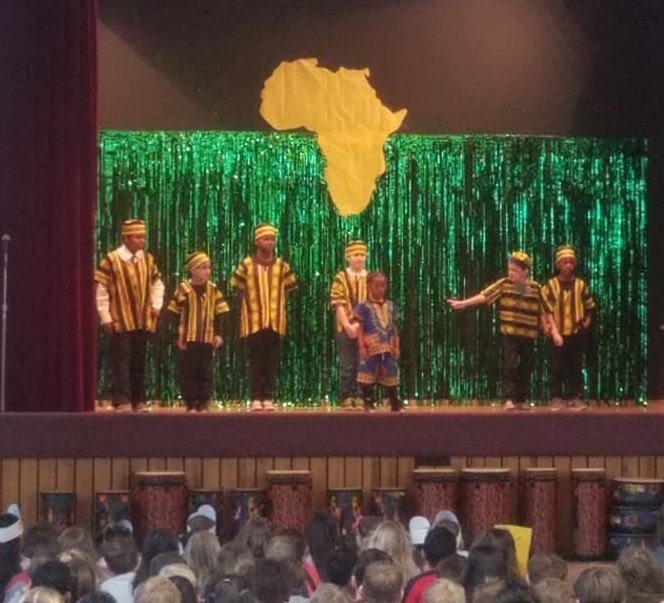 Story and photo by Physical Education Teacher Amy Rush
Patch Elementary School 
"The function of education is to teach one to think intensively and to think critically. Intelligence plus character – that is the goal of true education."
Dr. Martin Luther King Jr.
Patch Elementary School held its annual Black History Month program,  Feb. 28.
This program was presented by and for the students of PES to highlight the journey, historical events, people and culture of Black Americans.
"The program was well-executed and coordinated to educate students about American history and diversity," said PES Principal Beverly Erdmann.
Highlights from this year's assembly were:  The Lion King Drum Circle by PES music students; an African attire fashion show; speeches about abolitionists and the important role women played in fighting for equal rights; African dances and songs which every student in the school learned during music and performed during the program.