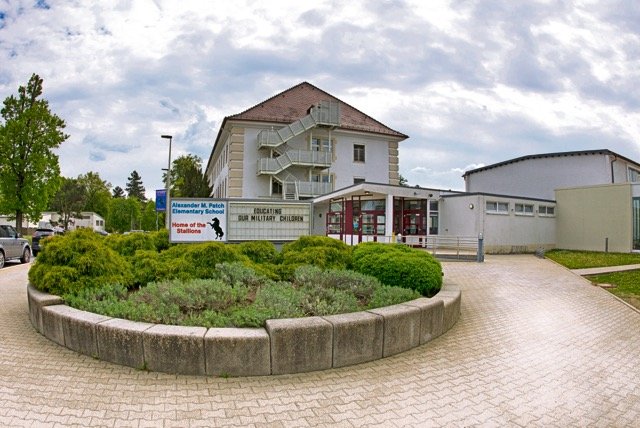 Patch Elementary School was one of three Department of Defense Education Activity Schools recognized as a 2018 National Blue Ribbon Schools, Oct 1.
The award is based on their overall academic excellence or their progress in closing achievement gaps among student subgroups.
"I am extremely proud of the hard work and dedication to student achievement shown at these three schools in earning National Blue Ribbon Award recognition," said Thomas M. Brady, DoDEA Director. "Their efforts exemplify the DoDEA mission of excellence in education for every student, every day, everywhere."
All schools are recognized in one of two performance categories, based on all student scores, subgroup student scores and graduation rates. Exemplary High Performing Schools are among their state's highest performing schools as measured by state assessments or nationally normed tests.
Exemplary Achievement Gap Closing Schools are among their state's highest performing schools in closing achievement gaps between a school's subgroups and all students over the past five years.
All three DoDEA schools qualified in the high performing category.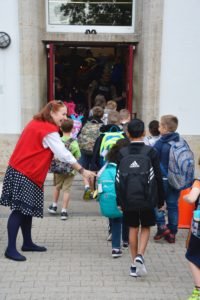 PES faculty and staff strive to create and sustain an innovative school for its stakeholders. Teachers are open and welcoming to new ideas, strategies, and programs that will challenge and excite students. School administrators have found that the students (and faculty) thrive on challenges and openly welcome the experiences. PES was the first school to pilot an elementary band and led the way in establishing a German immersion program, a Spanish FLES program, full-time kindergarten, and multi-age classes. Parents and the community have been open to, and supportive of, new and innovative learning experiences. They set high expectations for their children as well as for the school and are very involved in the education process. PES has traditionally scored well above the national average on standardized assessments and leads the district in academic performance.
"This honor represents a team effort of everyone working together to provide military-connected students with rigorous, relevant and rewarding educational experiences," said Principal Beverly Erdmann, PES. "Thank you, PES students, staff, families and USAG Stuttgart personnel for your support."
The National Blue Ribbon Schools Program honors public and private elementary, middle and high schools where students achieve very high learning standards or are making notable improvements in closing the achievement gap. This coveted award affirms the hard work of educators, families and communities in creating safe and welcoming schools where students master challenging and engaging content. The National Blue Ribbon Schools flag gracing a school's building is a widely recognized symbol of exemplary teaching and learning. National Blue Ribbon Schools are an inspiration and a model for schools still striving for excellence. A total of 420 schools may be nominated each year.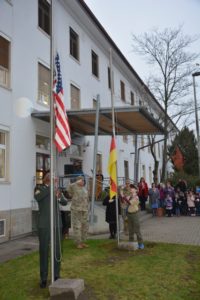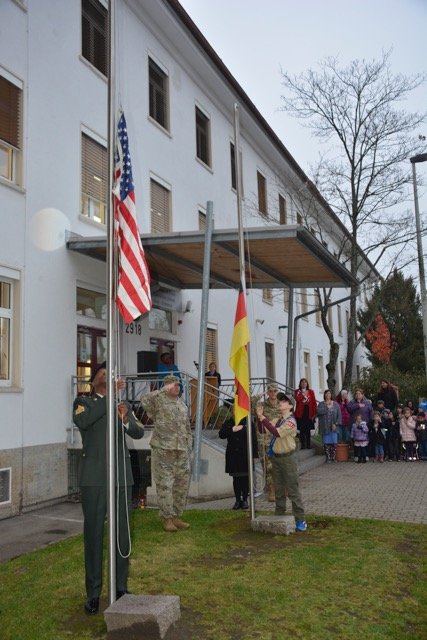 Now in its 36th year, the National Blue Ribbon Schools Program has bestowed this coveted award on more than 8,800 schools. On Nov. 7 and 8, the Secretary and the Department of Education will celebrate with these honorees at an awards ceremony in Washington, D.C.
DoDEA plans, directs, coordinates, and manages pre-kindergarten through 12th grade education programs for school-age children of Department of Defense personnel who would otherwise not have access to high-quality public education. DoDEA schools are located in Europe, the Pacific, Western Asia, the Middle East, Cuba, the United States, Guam, and Puerto Rico. DoDEA also provides support and resources to Local Educational Agencies throughout the United States that serve children of military families.
–