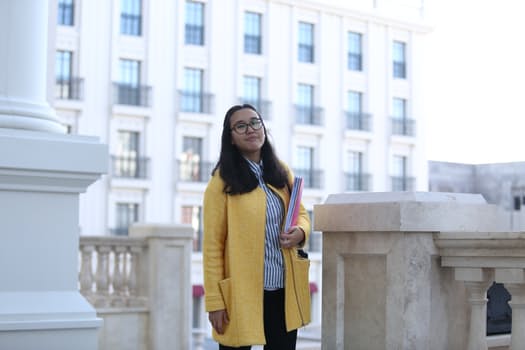 Student Commentary Special to The Citizen
Applying to university is scary. In the U.S., universities are increasingly costly and selective. For overseas teens things can be harder, but there is no need to panic or drop everything to become a dolphin trainer.
Yes, applying to college is tedious at its best, but all it takes is a plan.
The summer between junior and senior year should be lock-down time. Use this time to find places that suit your educational and financial needs. Once you have identified your choices, use CollegeProwler to learn what the schools are really like (college prowler has students rate different aspects of their school, such as food, professors and facilities). This is the next best thing to actually going and seeing the schools, which I highly recommend. 
By August, you've narrowed down the four or five universities you're interested in applying to. The next thing to do is to meet with one of the senior counselors to make sure you meet all the class requirements for your schools and/or major before school starts. Rescheduling can be done during the first two weeks of school, but the earlier your schedule is put together, the easier it will be.
Take at least one advanced placement class in a field that interests you. Join one or two clubs or sports. If you've been a part of a club or sport for a long time, put yourself up for a leadership position. Colleges love leaders. 
That said, the important thing is not to overload. If a college sees you as stretched out over too many activities or advanced classes, they are likely to come to the conclusion that you don't commit, have no personality or have already peaked in high school. Pace yourself. 
Figure out if you need to take the ACT or the SAT. Take whichever one you need at least twice, but don't stress too much about it.
Around September, it's time to start applying for early admission. Early admission means learning of acceptances in March rather than April/May, and there may be special scholarships. Early applications usually cost more, and some may have strings attached, so it's best to apply early admission only to your top school, if it is offered. Many early admission deadlines are in November. September may seem too early to start, but it's important to give your teachers and counselors time to do their bit … you are not the only one doing your college applications. 
While it isn't formally required by most schools, it's important to make yourself an informal resume. MICA required that I have a resume, and I found myself using it for the next several months. What clubs have you been a part of, what classes do you excel at, what do you enjoy, have you won any awards, has your writing ever been published, have you been selected to participate in any special events, such as Creative Connections? Include approximate dates. This puts all your information in one place, for you when
you're applying, and for teachers asked to write your recommendations.
Are there teachers you've bonded with through a class, a club or both? It's time to ask them for help. A teacher who knows you can give a better recommendation with more honesty and credibility than the teacher in the class you perform best in, or the one who teaches an advanced course. This can be difficult when military kids move around frequently, so you may even want to write your old school. When you ask them, ask if they'd like your resume to make things easier. They likely will, and it will help you appear competent. Give the people writing your recommendations two weeks to a month. Pressure does
not increase anyone's relative kindness.
The part you will likely spend the most time on is your essays. Depending on your university, this could be critical or inconsequential. Some universities distrust especially well-written essays as plagiarism, while others view essays as a crucial part of understanding a student's personality. 
There is also the eternal conundrum of how to write about yourself. How do you talk about your achievements without bragging? Can you talk about the overseas experience without sounding like a privileged military brat?
How do you sound humble without understating what you've done? The line between pretentiousness and sounding self-deprecating is a tightrope, and that tightrope is probably on fire, given how painful it is to write these essays. 
When writing, here are a few pointers to consider:
• Talk about your overseas experience. Colleges want globally aware students more than anything. Work it into your essay, even if only as a footnote.
• Try and find prompts that talk about your future plans, philosophical questions, or role models. This makes the 'you' of the now secondary, and the essay much easier to write.
• If you have to write about an experience, avoid clichés as much as possible, such as how helping underprivileged people made you a better person. It's really hard to write those essays without sounding self-centered.
• Find a story that is equally triumph and failure, or perhaps something that happened to you and how you reacted to it (such as coming overseas for the first time. Push the international experience!) Even if your narrative has a touch of tragedy, end it in an uplifting manner. What did you learn? What did that event mean? Drawing mature conclusions is better than bragging about achievements.
Once you've written your essay, give it to your English teacher and a trusted peer for editing. Your grammar is as important as the narrative you weave through the essay.
Request transcripts no earlier than October so that your senior classes will be listed. After that, it's a matter of inputting your resume into various forms and websites. This part may be tedious, but it is infinitely easier with a prepared resume. 
For students in the arts, the remaining time is required to organize portfolios, videos or auditions. Being part of the AP Studio Art program helped me a lot, as it imitates the process of sending admission portfolios, and gave me time to sit with teachers to refine my portfolio. 
Regular decision applications, often due in January or February, are Wave two of what you've already done. If any of your schools use the Common Application, the forms will have been saved from your first early decision application. Your resume is done, your essays and recommendations are written … it's
just a matter of tailoring it for the school. 
It's a lot of work, but when the letters arrive in April and May, it will all feel worth it.