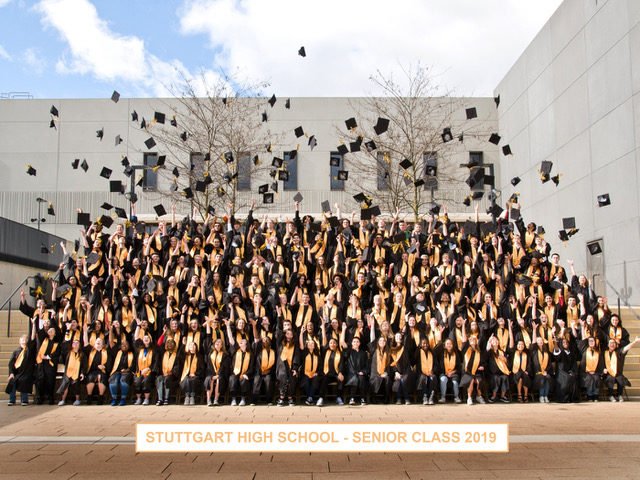 By Evonna Moody
Stuttgart High School
Dear SHS Class of 2019,
As Senior Class Secretary, I would like to share and describe a few words that essentially have defined the senior experience at Stuttgart High School:
Nostalgia: a wistful or excessively sentimental yearning for return to or of some past period.
Many seniors, including myself, find themselves reminiscing about simpler times, whether that be last quarter or freshman year. Why is it that as we inch towards the finish line of high school, we look behind us and not forward?
Adversity: a state of continued difficulty.
In the midst of senior year, one can be overwhelmed by the reality of pending adulthood. The final lap of our high school career is a representation of challenges, whether it manifests itself in the form of nerve wracking college decisions, the long-debated case of senioritis, and imminent life changes that lie ahead after graduation. Trust me, we'll look back on this and realize we underestimate ourselves.
Bittersweet: pleasant but including or marked by elements of regret.
For many, this year marks our last time getting bruises from the tumultuous Disco Fiber, biting into döner kebabs, and getting drawn on in shades of red, green and blue during Fasching. We'll mull over whether or not we took advantage of our time in the heart of Europe, and hope that in a later life we will find ourselves back here again creating new memories.
Aspiration: a strong desire to achieve something high or great.
Division 1 athletes. Archeologists. Actors. Researchers. Musicians. Leaders. These identifiers only scratch the surface of the class of 2019's impact on the world. We are not destined for greatness, greatness is destined for us.
Whenever and wherever you decide to reminisce back to this everything-but-simple time, I urge you to remember that we inhibited the ambition and drive to sprint headstrong past that finish line and make it our new beginning.
Congratulations to the Class of 2019!
(Editor's note: Definitions from Merriam-Webster).