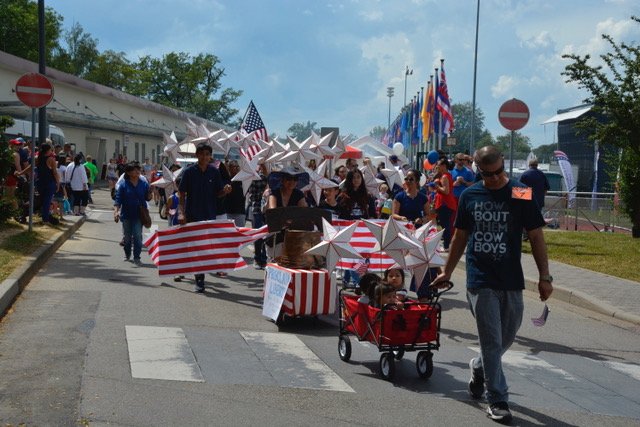 By Joel Wasko
Family and MWR
USAG Stuttgart
The Stuttgart military community annually comes together to celebrate the most exciting event of the year, the Independence Day Celebration.
This year, some might be enticed to use the long federal holiday weekend and training holiday to travel to places outside of Stuttgart. However, here are eight reasons you should delay any trips and join the festivities on Thursday, July 4, starting at 3 p.m. on Husky Field, Patch Barracks.
#1 Nowhere in Europe will you find as many Americans joined together to celebrate their independence. Between 4,000-5,000 people attend the Independence Day Celebration, giving the event a small town feel and providing a piece of Americana far away from home.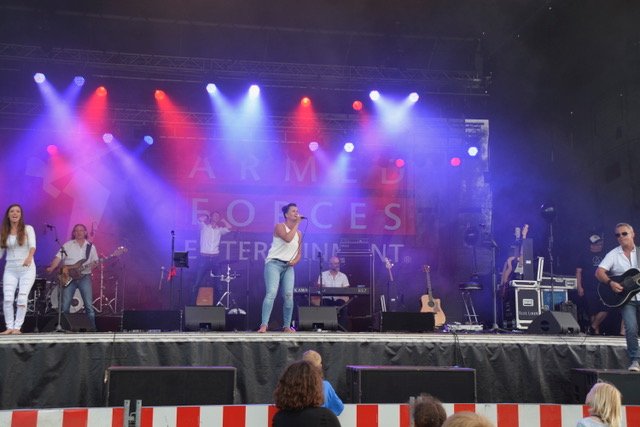 #2 Not one, but two headliners. Thanks to Armed Forces Entertainment, USAG Stuttgart will be rocking to the bands "Lit," known for their song "My Own Worst Enemy," and "Fastball" with their musical highlight "Out of My Head."  It will bring back memories for those who rocked in the 90's.
#3 The food. Get a real American burger, pulled pork or hot dog, but don't stop there; get your fish plate, street tacos, cotton candy, Filipino ice cream, horchata and more! Anybody else getting hungry?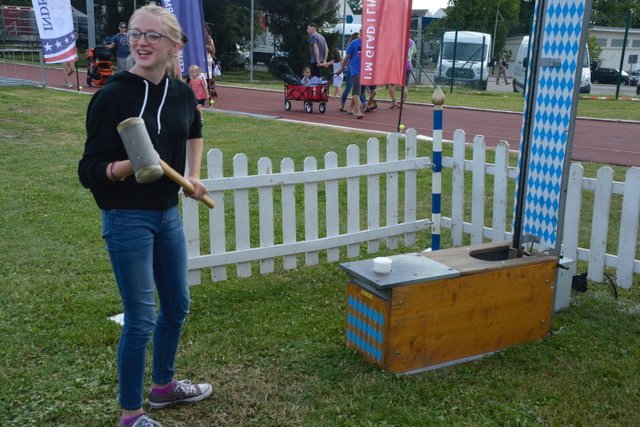 #4 Kids will love it.  The kids can see Europe another time–the Fourth of July should be celebrated with bouncy castles, the CYS Water World, carnival games and tons of other kids who they can play with.

#5 The Patriotic Parade. Kids can decorate their bikes from noon until 3:30 p.m.–for free–at the Patch Arts & Crafts Center, then join the parade at 4 p.m. The Schoenaich Musikverein will be leading the parade once again. Enjoy the homemade floats and cute children on their bikes showing off their patriotism. Want to participate? Register through Parent Central Services and get a chance to win prizes worth up to $300.
#6 Sports is King.  So, let us find out who is king at this year's warrior challenge. Mind you, it's not for the weak-hearted.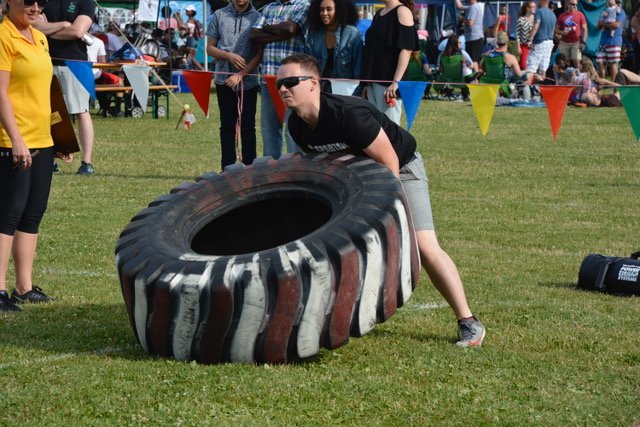 #7 Celebrate Army Community Services birthday. Grab some ice-cold treats, paint a rock and enter to win prizes by playing some fun games.
#8 Going out with a bang.  Enjoy a fireworks performance by an internationally renowned firework artist that brings you an up close and personal show for the grand finale.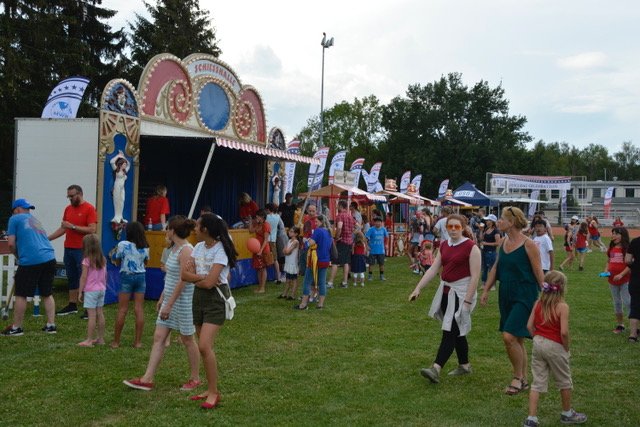 Stuttgart Family and MWR is the main event organizer and will use its entire organization–ACS, CYS, Community Recreation, and Business Operations, as well as partners with many other garrison organizations– to bring you the best Independence Day celebration, on Husky Field.