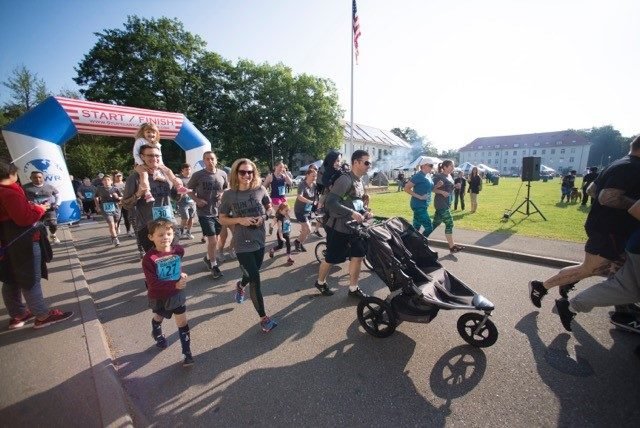 By U.S. Army Garrison Stuttgart Public Affairs Office

The Army Chief of Staff announced that U.S. Army Garrison Stuttgart has received the 2017 Army Community of Excellence (ACOE) Gold Medal award as the top installation in the Army.
"I'm extremely proud of the amazing garrison team that supports the units and family members of the Stuttgart community," said Col. Glenn K. Dickenson, garrison commander.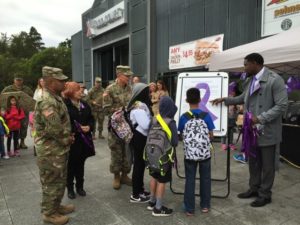 The award reflects how USAG Stuttgart consistently excelled at providing base operations, training support and quality of life services to Soldiers, families and civilians.
"Simply put, it is the all-encompassing installation award," Dickenson said. "There are awards for installations that look at specific areas like supply, energy, environment; the ACOE looks at the totality of a garrison.
The garrison was specifically graded on seven categories: leadership; strategy; customers; measurement, analysis, and knowledge management; workforce; operations; and results, Dickenson explained.
The Malcom Baldrige National Quality Award criteria is used as a framework for the ACOE performance assessment by helping Army installations and communities focus on providing excellence in facilities and services in support of Soldiers, their families and civilians. Baldrige-based performance assessments provide opportunities to identify best practices in installation management and reveal potential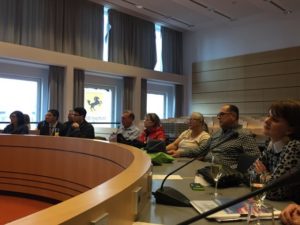 opportunities to apply appropriate performance improvement tools.
This isn't the first time USAG Stuttgart has been recognized by ACOE. In 2014, it was the only overseas garrison to be recognized, and one of only two garrisons Army-wide, to be named as Most Improved by ACOE.
ACOE
Established in 1985 and sponsored by the Chief of Staff of the Army, ACOE is an annual Army-wide assessment of all aspects of installation management. The program is designed to improve installation operations and readiness through business transformation processes.
For the ACOE assessment, each installation documents its strategic planning, performance, process improvements and initiatives for innovation, which in turn are evaluated and scored by teams of trained experts at the Office of the Assistant Chief of Staff for Installation Management and IMCOM headquarters.