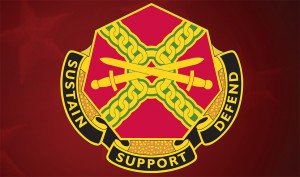 By Amanda Kraus Rodriguez
U.S. Army Installation Management Command
A new U.S. Army Installation Management Command policy will open development doors to its general schedule employees in grades nine and above by reducing a backlog of employees past their five-year overseas tour rotations and placing them in stateside positions to create a leadership development cycle.
The IMCOM Enhanced Placement Program policy 690-15, which went into effect Nov. 3, uses the Priority Placement Program mechanism to rotate overseas civilians past their five year tour into positions stateside, opening overseas tour development positions to others.
The policy's outcome equates to growth, development and advancement opportunities that shape IMCOM careers and support the re-shaping of America's Army, according to IMCOM Director of Human Resources, Ms. Karen Perkins.
"This initiative supports the Department of Defense five-year tour limitation policy by enhancing placement opportunities of IMCOM overseas talent who have been extended beyond 5 years," Perkins said. "It provides placement assistance to positions back in CONUS.
As part of this strategy, the OCONUS vacancies created by the program will open up additional opportunities for our CONUS employees who wish to obtain experience in the overseas environment. This facilitated mobility of the IMCOM workforce is a key component of LOE1 and the strategic human capital plan to facilitate talent management and leader/workforce development."
Beginning Nov. 3, IMCOM non-displaced overseas employees registered in PPP will be matched to stateside placement opportunities within the command and receive increased priority. The combination of strictly adhering to five-year overseas tour limits and increased placement opportunities for OCONUS employees in PPP will create succession for leadership professional development facilitating talent management throughout the command, according to policy proponents.
To take advantage of the opportunities, said Perkins, IMCOM employees, supervisors and leaders should immediately familiarize themselves with the policy and procedures, available on IMCOM Sharepoint at https://home.army.mil/sites/operational/g1/ASD/docs/PolicyMemo_690-15_IMCOMEnhancedPlacementProgram.pdf. Employees should carefully review and update resumes and, in overseas locations, work with local Civilian Personnel Advisory Centers staff to ensure proper coding and registration is completed.
IMCOM developmental assignment programs, Department of the Army career programs and specified garrison key leader selection processes remain in place.
For general information about IEPP, contact the IMCOM Human Resources at (210) 466-0416 or local CPAC.