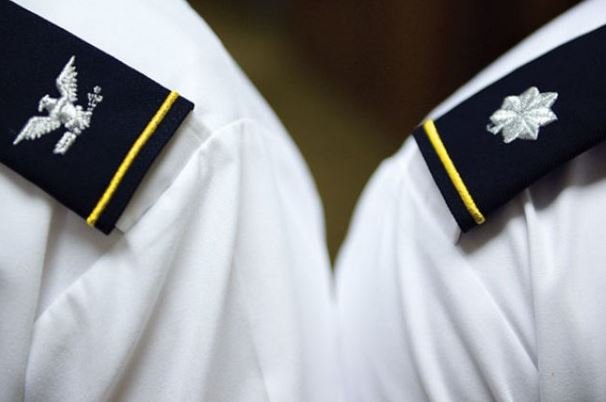 By C. Todd Lopez
A change to Army regulations, published July 18, ensures that officers selected by boards for promotion are vetted for mental, physical, moral, and professional fitness, and that they meet the standards for exemplary conduct laid out in U.S. law, before their names are forwarded to the Secretary of the Army for his certification.
While the Army has always vetted officers for this kind of moral fitness through investigations meant to uncover any adverse and reportable information that might render them unsuitable candidates for promotion, that vetting was not happening before the names of those officers were sent up to the secretary of the Army, the secretary of Defense, and the Congress.
Instead, that vetting was happening often at the same time that senior Army, Defense and congressional leadership were considering those named as candidates for promotion.
That concurrent vetting process sometimes resulted in the Army finding that it needed to remove officers from promotion lists — resulting in embarrassment to the service and the individual.
"Previously, the Army did not systematically screen all officers recommended for promotion or federal recognition for adverse or reportable information prior to nomination or confirmation," said Albert S. Eggerton, chief of Officer Selection Board Policy. "Consequently, some officers confirmed by the Senate were not discovered to have adverse or reportable information until just prior to appointment."
Now, according to Army Directive 2016-26, "a post-board screening initiated by the director of Military Personnel Management will be conducted on officers selected for promotion to captain through colonel and CW3 through CW5 before the results of the promotion selection board are forwarded to the secretary of the Army."
The change means that the process of approving officers for promotion, and vetting their suitability for promotion, are no longer parallel, but sequential. The Army will determine the moral fitness of each officer considered for promotion before that officer's name ever crosses the desk of the Army secretary for his own consideration.
According to the new Army directive, the post-board screening includes a review of information in official files maintained by U.S. Army Criminal Investigation Command, the Department of the Army inspector general, the restricted portion of the Army Military Human Resource Record, and a query for suspension of favorable personnel actions.
"Adverse information" can include, among other things, SHARP-related offenses; domestic assault or child abuse; DUIs/DWIs; possession or involvement with child pornography; positive urinalysis; false swearing; patterns of misconduct; or ongoing investigations or cases under review with CID, the DA IG, or their unit.
Similar changes have been made for officers who are being considered for promotion to first lieutenant or chief warrant officer.