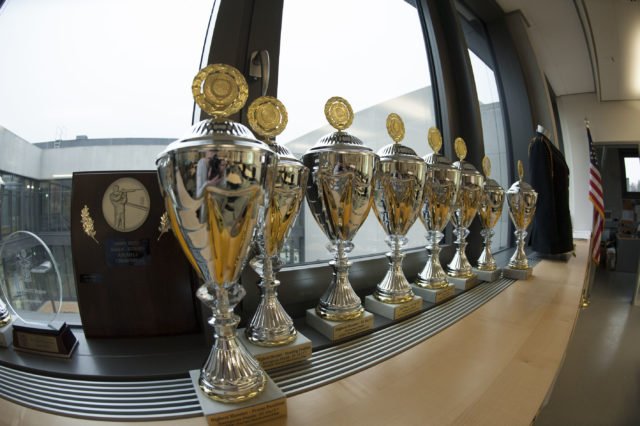 Sgt. Eric Johnson
AFN Stuttgart
Special to The Citizen

Walking down the halls of Stuttgart High School, visitors see many different trophies displayed in cases. There are a variety of them all throughout the school, but in room H00.61.1 on the second floor you'll find the home of Stuttgart's JROTC, and what lurks behind the door is their outstanding rifle team – a team so rich with tradition that they have taken the last four European marksmanship championships, and this year was no exception.
Stuttgart leaves no doubt why they are the top marksmanship program in Department of Defense Education Activity-Europe. With the 2017 championship in hand, they are now on their way to National JROTC Marksmanship Competition, in Camp Perry, Ohio, Feb. 16-18. Stuttgart junior Fallon Dickinson took top individual honors with a score of 674, which was seven points ahead of her closest competitor out of Vilseck.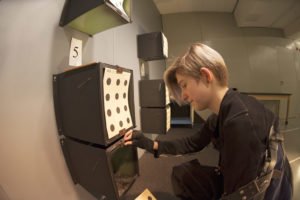 "To go to nationals as a team means that we've been able to all work really hard collectively," Dickinson said. "We've all been able to focus on the same things and learn amongst each other."
The road for the Panthers wasn't an easy one. This year, they moved from the West division to the East division, competing against new foes and ones that they weren't familiar with. With nationals coming up, they will compete against other Army JROTC teams and as luck has it, sometimes you're not lined up next to your teammate, but rather someone you don't know. Stuttgart junior Callum Funk, the team's highest scorer for the season, finished tied for third at the European championships.
"You get use being at your own range and shooting next to your teammates," Funk said. "As with all of it you can not let anything throw you off."
One does not think of the popularity of marksmanship at the high school level in the states, but for those who have military ties it can take on a whole new meaning. The European championship is now behind them, and for some it marks the end of the season and the end of their high school career. However, for the Stuttgart Panthers JROTC rifle team, it's just another step closer to bringing home another championship trophy that will be proudly displayed in the halls of SHS for years to come.