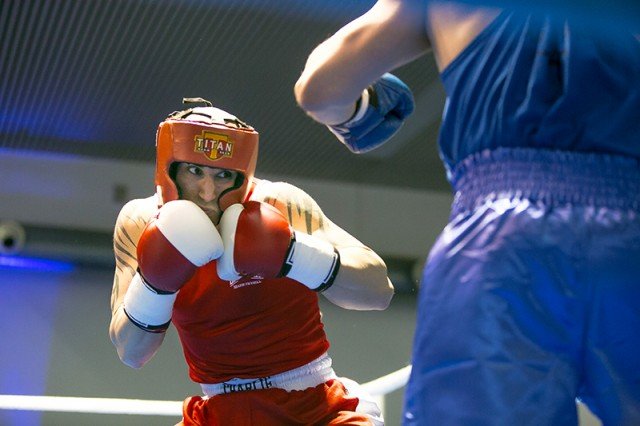 USAG Stuttgart Public Affairs Office
Team Stuttgart took first place in the Rumble in the Gart invitational boxing tournament hosted by U.S. Army Garrison Stuttgart Family and MWR April 4 at the Patch Fitness Center, with Team Esslingen coming in second, and Kaiserslautern taking third.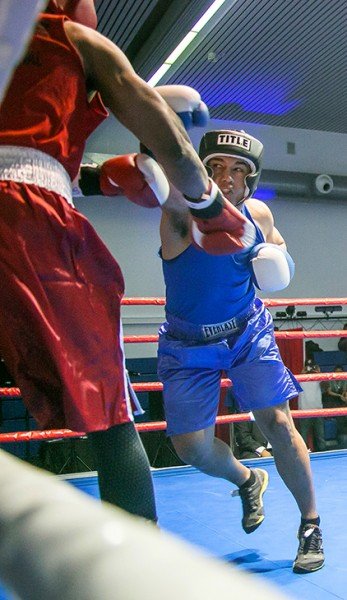 The winning team of Stuttgart also comprised the largest team of the tournament with nine boxers. The best overall boxer was Denise Romano of the Rommelshausen team, who defeated Marine Forces Europe and Africa's Brandon Marsh in the third bout of the evening.
The tournament's first bout featured Allan Wallace of Spangdahlem, who ousted Romeo Ingresso of Kaiserslautern.
In the second bout Mark Cabellon of Marine Forces Europe and Africa defeated Phoenix White of Kaiserslautern.
Zekeriya Uzun, representing Esslingen, won the fourth bout against Pascal Paxe of Waiblingen when Paxe was disqualified.
Team Esslingen also took the fifth bout when Arianit Morina was victorious against Damien Preston of Stuttgart.
Bout Six featured Andres Amaya ousting Stuttgart teammate Dedric Stringfield.
In Bout Seven, Giuseppe Masuzzo earned Esslingen its third and final victory of the evening against Stuttgart's Timothy Shuler.
In the eighth bout, Sembach's sole boxer, Kyle Homes, won against Stuttgart's Christian Meyers.
For the final bout of the evening, Edwin Francois defeated Xavier Kelly in another Stuttgart vs. Stuttgart fight.