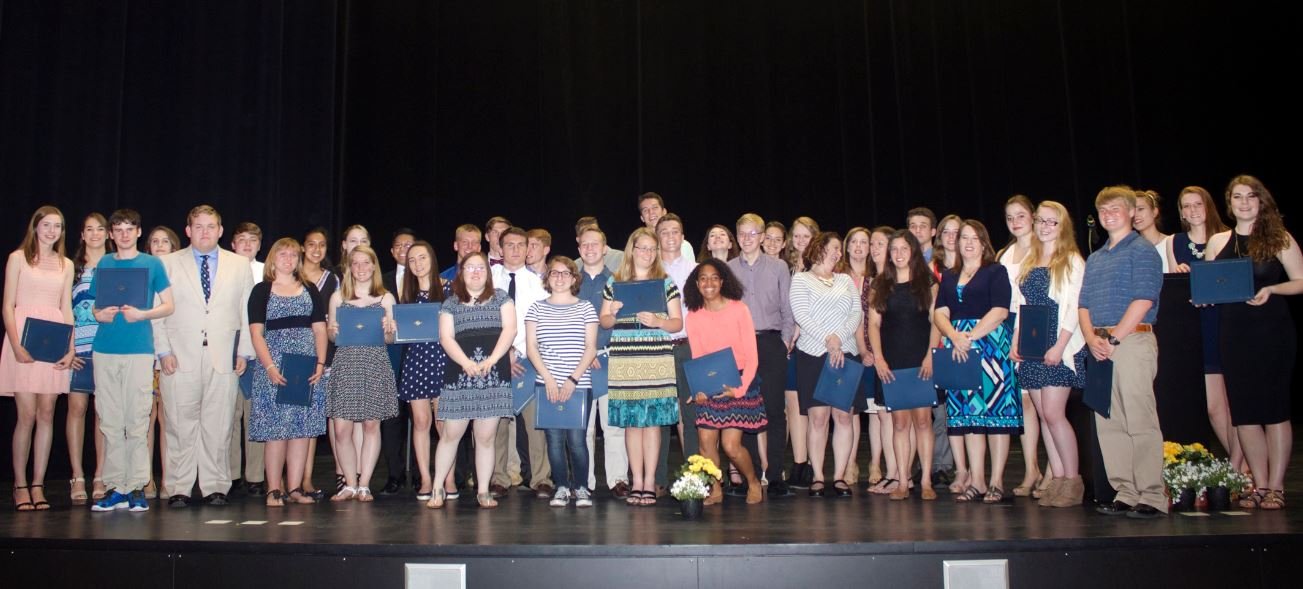 Courtesy of Hilori Wastila
Stuttgart Community Spouses Club awarded $110,500 in scholarships this year to a total of 55 graduating seniors, continuing education students and spouses during a ceremony held, May 22 in the Stuttgart High School auditorium on Panzer Kaserne. Scholarships awarded ranged from $1,000 to $8,000 with the highest award going to one deserving high school student.
SCSC Scholarship Chair Elizabeth Bone presented the students with the awards, U.S. Navy Rear Adm. John W. Smith, chief of staff, U.S. European Command, was the event's special guest speaker.
For more information on scholarships and the SCSC, visit http://stuttgartspousesclub.org/scholarships.html.