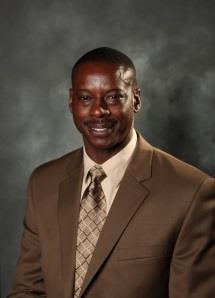 By Will Griffin
DoDEA Europe Public Affairs
Dr. Dell McMullen, Department of Defense Education Activity (DoDEA) Europe Director for Student Excellence, is pleased to announce the selection of Mr. Joseph Malloy as DoDEA East District's Stuttgart Community Superintendent. The selection was made through a competitive process.
Malloy is a former DoDEA student, graduating from Hahn American High School, Germany, in 1979. He began his DoDEA career in 2002 as a biology teacher at Mannheim High School. Malloy later served as assistant principal in Mannheim and principal at Darmstadt Elementary/Middle and Baumholder High Schools. Prior to joining DoDEA, he served ten years with the Lancaster School District as a biology and general science teacher.
"Joe Malloy brings tremendous experience in the area of curriculum-based teaching and learning practices," said McMullen. "His ability to build collaborative environments and forge strong partnerships with our military community partners makes him a perfect fit for the Stuttgart Community."
Malloy received his Bachelor's degree from the University of California, Irvine. He received his Master's degree in Education Administration from Azusa Pacific University. He received his Administration Certificate from California State University, Bakersfield, in June 2000.
"I am very excited about taking on a new role as community superintendent and appreciate the opportunity to give back to the system that has given so richly to me," said Malloy. "I am looking forward to continue serving those who serve by helping to ensure the best possible education DoDEA can provide.'"
DoDEA plans, directs, coordinates, and manages pre-kindergarten through 12th grade education programs for school-age children of Department of Defense personnel who would otherwise not have access to high-quality public education. DoDEA schools are located in Europe, the Pacific, Western Asia, the Middle East, Cuba, the United States, Guam, and Puerto Rico. DoDEA also provides support and resources to Local Educational Agencies throughout the United States that serve children of military families.