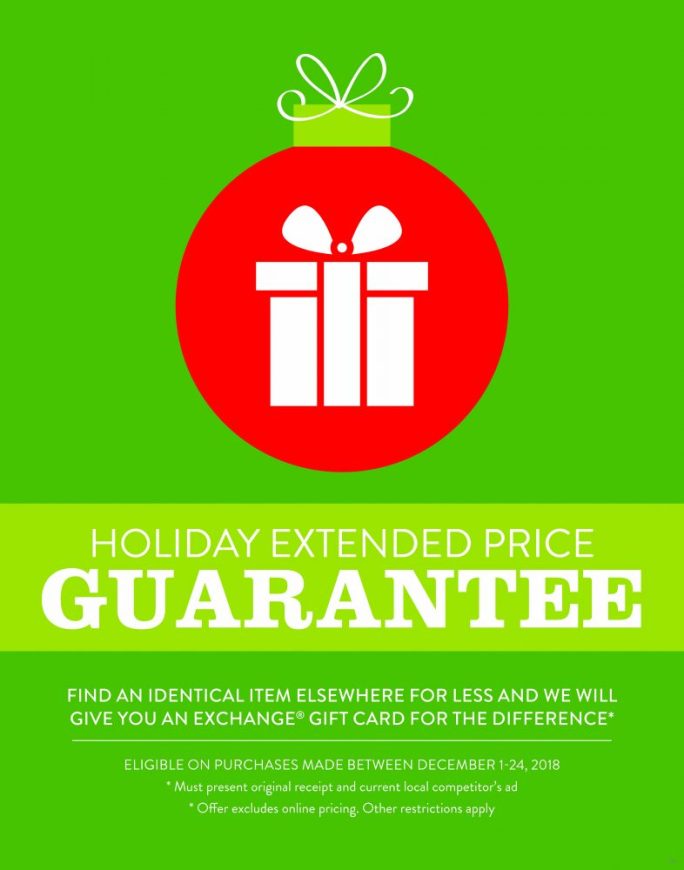 Army & Air Force Exchange Service
News Release
DALLAS – The Army & Air Force Exchange Service is making sure that warfighters and their families get the lowest price this holiday season with an extended price guarantee.
From Dec. 1 through 24, authorized shoppers who make an in-store or online purchase at ShopMyExchange.com and find an identical item offered elsewhere for less will receive an Exchange gift card for the difference in price.
"With tax-free shopping at military-exclusive pricing, the Exchange is committed to taking care of military customers during the holiday season," said Air Force Chief Master Sgt. Luis Reyes, the Exchange's senior enlisted advisor. "This price guarantee underscores the Exchange's dedication to offer Airmen, Soldiers, retirees and veterans the best value and service."
To receive a gift card, shoppers should bring their original Exchange receipt or online order confirmation along with a competitor's current ad to their local Exchange customer service area.
This same process can be initiated by shoppers, including honorably discharged veterans eligible to shop online by calling Exchange customer relations at 1-800-527-2345 or filling out the online customer form.