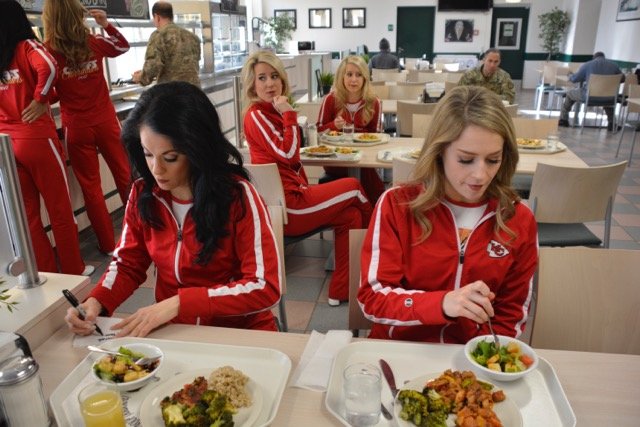 By John Reese
USAG Stuttgart Public Affairs
Community members had lunch with six Kansas City Chiefs cheerleaders at the 10th Special Forces Group dining facility, Panzer Kaserne, Nov. 15.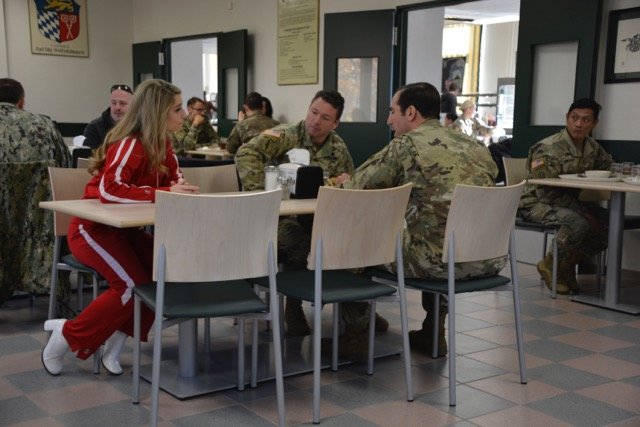 Pamela, Claire, Caroline, Lauren, Meggie and LaKayna signed cheerleader team autographs and circulated the two rooms of the facility, sitting and speaking with service members and civilian diners.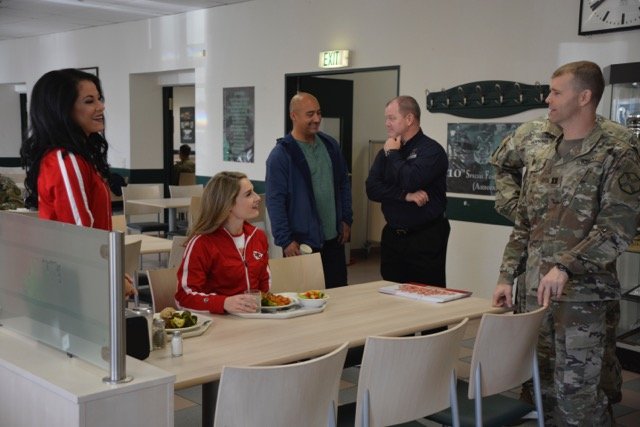 The ladies were generous with their time as they spoke to the dining facility patrons.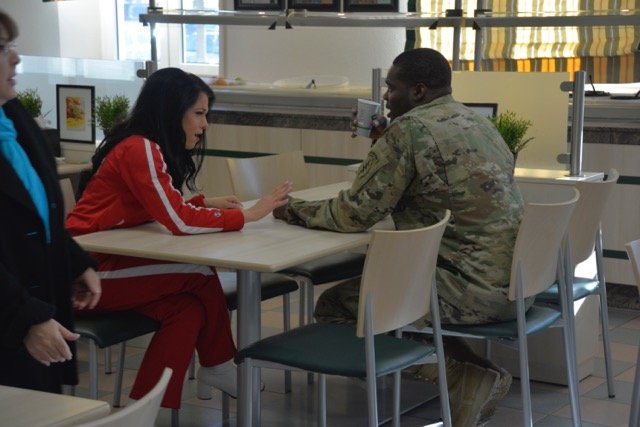 Following their visit to the dining facility, the cheerleaders visited Panzer Fitness Center where an Armed Services Blood Program/American Red Cross – Stuttgart Station blood drive was underway.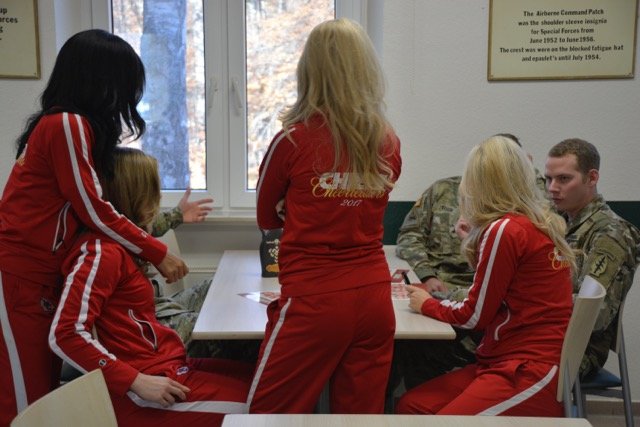 After stopping by the blood drive, the team paid a visit to the USO Center.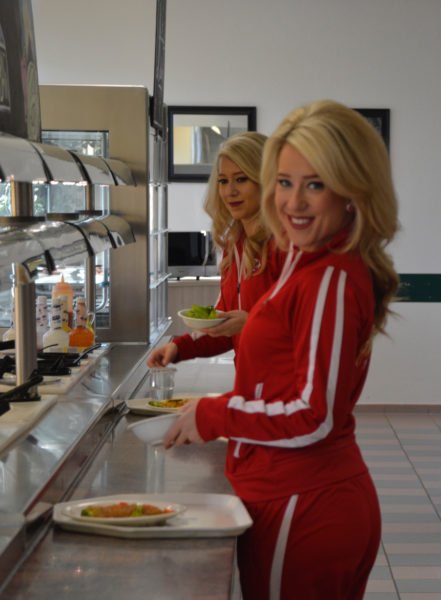 The cheerleaders later went to perform at the Panzer Exchange in the evening.