By Paul Hughes
U.S. Army Garrison Stuttgart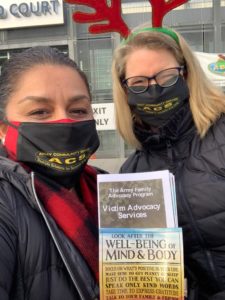 Stress and anger are common feelings we all experience one time or another. To help community members process these emotions, Army Community Services Family Advocacy Program (FAP) expanded its team and added classes to meet the challenge of providing tools that build resilience during the coronavirus pandemic.
"The times right now are tough, because we are not connecting with people like we used to. Add other factors to that, such as working from home or Seasonal Affective Disorder, and you reach a point where professional communication or parenting help can be of enormous benefit." said Madeliene Wagner, Stuttgart's Family Advocacy Program administrator.
The FAP team offers several programs designed to prevent domestic violence and child abuse. Courses like couples communication, managing emotions, managing stress and positive parenting allow community members to learn skills to help them deal with various relationship and parenting challenges.
To ensure adequate resources are available to the community during these demanding times, FAP has added two new members to their team and increased their ability to provide more classes.
January course schedule:
Jan. 12: Stress Management: Address Your Stress
Jan. 19: Positive Parenting
Jan. 26: Managing your Emotions
Jan. 28: Couples Communication: The 7 Principles for Making Marriage Work
Leyla Burns, a family advocacy specialist, is one of the two new members who will conduct classes both in person and virtually.
Karen Hansis, another new family advocacy specialist, will focus on providing information about how to stay resilient in the winter months ahead, especially with the COVID challenges facing the community.
"Interpersonal conflict, time crunches and conflicting priorities can play into our emotions by making us believe we don't have options for responding in ways that reflect our values and priorities." Hansis said. "Sometimes the most powerful action we can take in a moment is a simple deep breath, to consciously feel your feet on the ground, and then choose a response. The pervasiveness of COVID restrictions can magnify that perceived sense of powerlessness and frustration."
Karen will provide helpful FAP tips, news and updates on AFN Stuttgart's 102.3 "The Eagle" and the MWR podcast.
FAP's programs will be delivered both online and virtually.
"We want to ensure that everyone is comfortable in our classes, which can be sensitive at times," Hansis said, "Even if you aren't ready to take a class, we are available for advice, recommendations, or just some simple tips as well."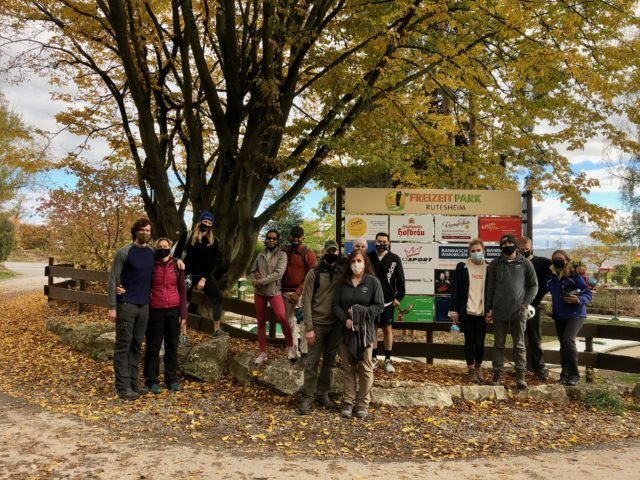 For more information or to register, call ACS at DSN 596-3362/3518 or CIV: 09641-70-596-3362/3518