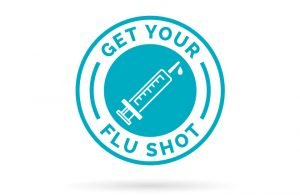 Department of Defense Education Activity
Beginning this fall and continuing for every subsequent school year, the Department of Defense Education Activity (DoDEA) has added the requirement for an annual seasonal influenza vaccine for students attending DoDEA Schools.
The influenza vaccine has been added to the list of required immunizations for students attending DoDEA schools, following guidance and recommendations by the Centers of Disease Control and Prevention's Advisory Committee on Immunization Practices and the Department of Defense Joint Military Medical Services regulation on immunizations.
"The annual seasonal influenza vaccine is the best defense against influenza.  Because the military community is a highly transient one, which increases the potential for exposure and the spread of infectious diseases, DoDEA added the influenza vaccine to the list of required vaccinations for school-age children," said Dr. Linda Curtis, DoDEA Principal Deputy Director and Associate Director for Academics. "Reducing the spread of preventable infections in schools and the military community, improves students' health, safety and attendance.  A reduction in absenteeism greatly improves student academic achievement."
Parents are asked to check with the immunization clinic at their local Military Treatment Facility (MTF) or school nurse for more information.  Vaccine administration schedules will be arranged by installation MTFs and completed no later than December 1 every year.  Students will not be dis-enrolled from schools if the vaccine is not available at the MTFs or the MTFs cannot administer the vaccine before December 1, 2016. DoDEA will work with the MTFs to ensure students can receive the vaccine when it becomes available and the MTFs can provide the service.
School nurses can also provide information about the immunizations.  The complete list of required immunizations and at what age they should be administered is on the DoDEA website at http://www.dodea.edu/StudentServices/immunizationPgrm.cfm, as well as on individual school websites.
DoDEA plans, directs, coordinates, and manages pre-kindergarten through 12th grade education programs for school-age children of Department of Defense personnel who would otherwise not have access to high-quality public education.  DoDEA schools are located in Europe, the Pacific, Western Asia, the Middle East, Cuba, the United States, Guam, and Puerto Rico. DoDEA also provides support and resources to Local Educational Agencies throughout the United States that serve children of military families.
To read more about the flu shot and the 2016 Stuttgart Health Clinic's school and community schedule, click here.