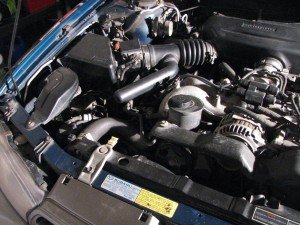 Installation Management Command Europe Public Affairs
The National Institute for Automotive Service Excellence has partnered with University of Maryland University College Europe to offer the full menu of ASE certification tests to U.S. military-affiliated personnel with authorized access to National Testing Centers at U.S. military installations across Europe.
Testing will be offered during this pilot program now through the end of May on a space available basis each weekday.
Participating NTC locations include Royal Air Force Lakenheath in the United Kingdom, U.S. Army Garrison Vicenza in Italy, and at NTC locations throughout Germany including Ramstein Air Base, Spangdahlem Air Base, Vilseck NTC at USAG Bavaria, and USAG Wiesbaden.
Registration should be completed at the ASE website, myASE.com, but because the online appointment scheduling feature on the site does not currently include testing locations in Europe, interested personnel must schedule test appointments at their local NTC locations or via email:
Ramstein, Germany – ntcramstein-europe@umuc.edu
Spandahlem, Germany – ntcspangdahlem-europe@umuc.edu
Vilseck, Germany – ntcvilseck-europe@umuc.edu
Wiesbaden, Germany – ntcwiesbaden-europe@umuc.edu
Vicenza, Italy – ntcvicenza-europe@umuc.edu
Lakenheath, United Kingdom – ntclakenheath-europe@umuc.ed
Detailed instructions for registration for ASE testing can also be obtained by contacting the participating NTC locations.