U.S. Army Garrison Stuttgart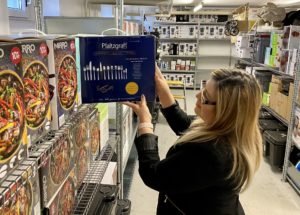 Sponsors help welcome newcomers to the community and successful sponsorship can make all the difference for experiencing a smooth transition. This year, amid COVID-19 restrictions and new procedures for incoming personnel, the truth of that sentiment has never been more evident.
Sponsors are a crucial hub for important information. Sponsoring newcomers well is an important responsibility, and those who perform this role can benefit from training, according to Jeremy Plumley, Army Community Service's relocation readiness coordinator.
"Army Community Service does not take this responsibility lightly," Plumley said. "The ACS Sponsorship training includes all of the information a new sponsor needs to provide the best service to incoming individuals and families."
Training includes information about regulatory guidance, virtual in-processing procedures, quarantine support systems, commonly asked questions and much more.  Training can be provided through multiple platforms such as Microsoft Teams, VTC, telephone and in person with observation of proper safety procedures, Plumley said.
"Spouse sponsorship is an important piece of the sponsorship program, as it allows incoming spouses to connect with other spouses who can assist with sharing important information," Plumley said.
Spouse sponsorship is provided by volunteers. "It's a great way to give back to the Stuttgart community, by providing invaluable information to incoming spouses."
Sponsorship training is provided weekly upon request. To enroll or schedule a training, contact the Relocation Readiness Program Manager at Army Community Service at +49 (0)9641-70-596-3362 or visit the Army Community Service website to see the full scope of programs available to transitioning personnel and their families. To request a youth sponsor, contact the School Liaison Officer.