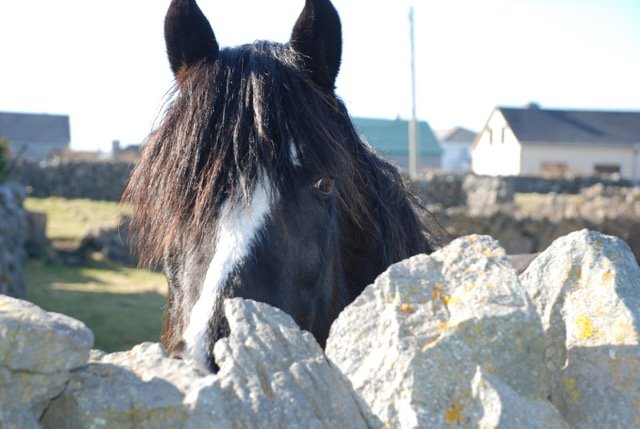 By John Reese
USAG Stuttgart Public Affairs
Happy St. Patrick's Day!
There's something magical about Ireland that draws folks to it, regardless of whether or not they're of Irish descent. It is an island of green meadows, castles, giants, shamrocks, cliffs and caves, true, but it is the warm, welcoming nature of its people and "having the crack" (a good time) that make visiting the land of the 3-leaf clover special.
No matter where you go on the island, folks are friendly and genuinely seem to like meeting Americans. Expect to be asked about all manner of subjects.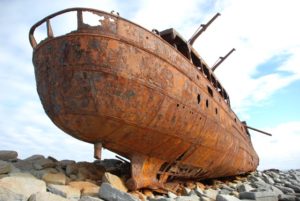 Flying to Dublin, Cork or Shannon from Stuttgart is quick, easy and comparatively inexpensive, plus clearing customs was significantly faster than many other countries. For those visiting Dublin en route to the U.S., the long lines clearing customs stateside can be skipped by preclearing at Dublin International. (To learn more about preclearance, visit the U.S. Customs and Border Protection website.)
Alternately, a daytime or overnight ferry from Cherbourg, France to Rosslare, Ireland, or a short sea journey across the Irish Sea from the west coast of the U.K. to Northern Ireland, adds a neat little ship stamp to one's passport. Customs delays upon arrival are short to nonexistent.
Dublin is a must-see when visiting Ireland. First mentioned in writing by the Greco-Roman cartographer and mathematician  Ptoelmy around 140 AD, the Dublin area was settled by the Irish and later occupied by Vikings around 841.It is an easy city to get around via good public transportation, although the two newer, big and shiny tram lines don't connect, necessitating a short walk of a couple blocks. Ask a Dubliner about that and you'll get an explanation as colorful as the rainbow of front doors on row houses.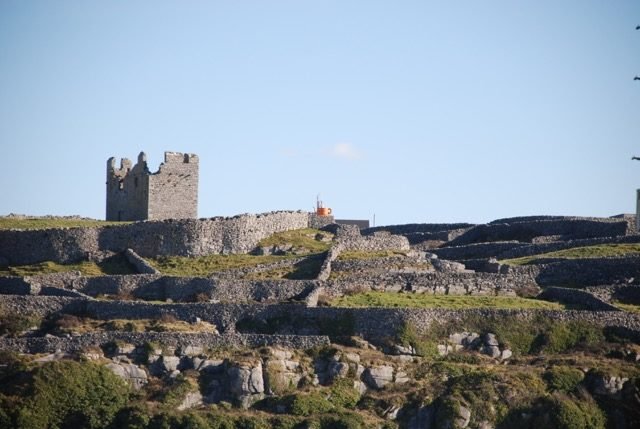 The famous Temple Bar is not a drinking establishment (although there are a number of bars around the world named so); rather, it is the cultural section of Dublin. From there, find the statue of the "Hags with the Bags" near the Ha'penny Bridge over the Liffy River. The Temple Bar is the touristiest section of town. From there, visit the massive Guinness Brewery, an interesting and refreshing tour that concludes at the top of a tower with a panoramic view an a refreshing sample of their product.
The southwestern point of Ireland is just warm enough to sustain palm trees. Touring the Ring of Kerry is an adventure in itself, passing through national parks and scenic villages frozen in time.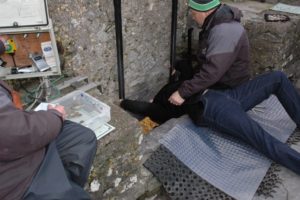 Get the gift of gab by kissing the Blarney Stone, a block of limestone that's been part of the Blarney Castle battlements since around 1446, so long as you're not afraid of hanging upside down near the top of the castle, 37 feet above the next level down.
Head into Northern Ireland to visit the places where the Titanic was built, then take a tour north of Belfast to see the Giant's Causeway, a geologic wonder of interlocking basalt columns that's a UNESCO World Heritage Site. Depending on one's budget and bravado, traveling from the port or airport to all other parts of the island can be done by air, rail, bus, car or boat. Flying anywhere within Ireland is a quick commute, although it can be the most expensive way to travel and you still have to deal with airport security; rail deals can be found if reserved early; and booking well in advance yielded a bus ticket from Dublin to Galway for one euro.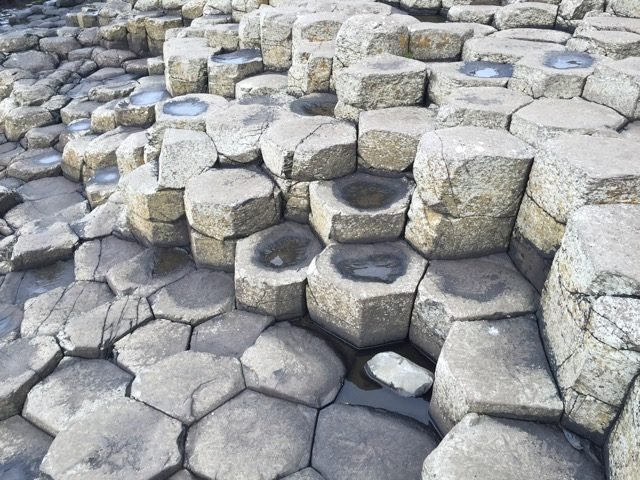 Renting a car means driving on the left side of the road and using your left hand to shift; if this is the first time, it can be intimidating. Automatic transmission rentals were significantly more expensive. Some rentals come with a big sticker above the driver reminding foreign drivers to drive on the left. Ireland has beaucoup roundabouts that take getting used to going clockwise after driving counterclockwise in Germany. Another consideration is that country roads in Ireland can be very narrow. Exercise caution if you opt to drive.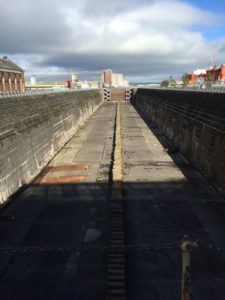 Boat trips to the Ayran Islands off the west coast depart from Galway. The three populated islands have their own unique cultures and most locals speak Irish In good weather, the sea is smooth and the white Cliffs of Mor can be seen to the north. Boat tours just for seeing the cliffs are available.
No matter how you get there, Ireland is a worthwhile visit during your tour in Germany.
Editor's note: Readers of The Stuttgart Citizen are encouraged to submit their own travel adventures for publication. Stories should be 500-600 words in length with high resolution photos sent as individual jpegs. For more information, call DSN: 431-3105 or email usarmy.stuttgart.id-europe.mbx.usag-stuttgart-media@mail.mil