By Katie Lange
DoD News, Defense Media Activity
I'm sure you've all seen political posts in full effect on Facebook, Twitter and Snapchat.
As members of the Defense Department, we have a responsibility to be smart about what we post, as well as how we participate in political activity and how we support political campaigns. DoD employees are limited to certain political activities under the Hatch Act, which is meant to protect employees from political coercion at work, as well as make sure employees move up in their careers based on their merit, not political affiliation.
So for those who are politically active, here's a refresher of what limitations you need to be aware of:
Service Members
Political Activity:
Active-duty service members (in and out of uniform) aren't allowed to engage in partisan political activities, meaning no campaigning for candidates, joining in on fundraising activities, serving as an officer in a partisan club or speaking at a partisan gathering. All military personnel are also supposed to avoid implying or appearing to imply that any of their political activities are endorsed or sponsored by the DoD.
However, when out of uniform, service members are allowed to express their personal political opinions, donate money to campaigns or organizations and attend political events as a spectator. But again, that's out of uniform — not in it. Here are more specifics on the rules.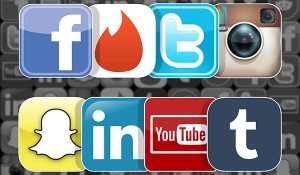 Social Media:
You are allowed to express your personal views and politics via your own social media platforms, but when you're doing that, and you've been identified as a DoD employee on that platform, make sure it's clear that the views you're expressing are your own, NOT the DoD's.
While you're allowed to "follow," "friend" and "like" a party or candidate, you're not allowed to share or retweet information posted to that corresponding social media page. You're not supposed to post links to that page's content, either. It's considered participating in political activities.
Always remember – don't violate the Uniform Code of Military Justice or service regulations. That means don't show contempt for public officials, post unprofessional material or release sensitive information.
DoD Civilians
Political Activity:
While on duty or in a federal building, DoD civilian employees are not allowed to engage in political activities such as sending or forwarding political emails or posting political messages to social media accounts, even from your own devices. Don't ever use government equipment for those activities, either.
However, when it comes to what you can do politically, there are basically two groups of civilians: Further restricted employees and less restricted employees.
Further restricted employees include:
Those appointed by the president and confirmed by the Senate
Those serving in non-career senior executive service (SES) positions
Career members of the SES
Contract appeals board members
Employees of the National Security Agency, Defense Intelligence Agency and National Geo-Spatial Intelligence Agency
The above people are prohibited from participating in political activity, especially any that's sponsored or supported by a party, political group or candidate up for election. You also can't solicit or receive political contributions. However, further restricted employees can make monetary contributions, express personal opinions and attend campaign events or fundraisers sponsored by a candidate – they just can't actively participate.
Less restricted employees include:
These people can volunteer with a political campaign or organization on their personal time. That includes organizing rallies or meetings, making calls on behalf of a candidate, serving as a delegate to a party convention and working for a party to get out the vote on Election Day. Less restricted employees still cannot solicit or receive political contributions, though.
Social Media:
Like the social media rules for service members, DoD civilians are allowed to express personal views and politics via their own social media platforms, but they have to make it clear that the views they're expressing are personal and not the DoD's.
Since further restricted employees (as listed above) aren't allowed to be part of partisan political activity, they also can't share or retweet information posted to the social media page of a party or candidate. They can't post links from a party or candidate's account, either, but they can "follow," "friend" or "like" them.
For specific questions concerning social media and how it applies to communications about candidates for partisan political office, including the President, refer to this social media guidance.
Questions, or to register to vote absentee, contact U.S. Army Garrison Stuttgart Voting Assistance Office at DSN: 431-2865; or email usarmy.stuttgart.imcom-europe.list.vote-stuttgart@mail.mil.