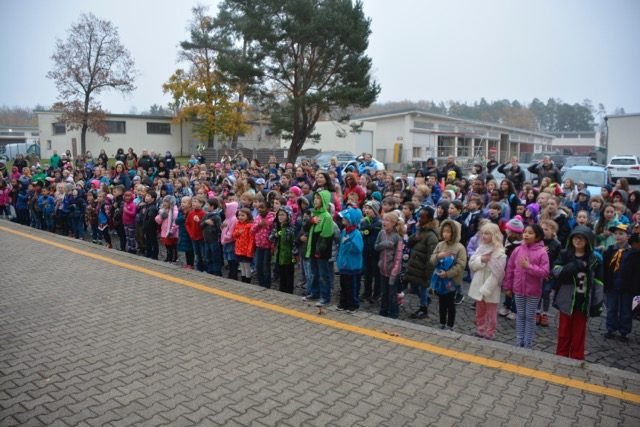 Teacher Amy Rush 
Patch Elementary School
Patch Elementary School will host an event on Feb. 12, two events on Feb. 13 and another March 2 that tie into National Education Association's "Read Across America Day."
Students will be performing in the school's Black History program: African American Heroes. This program is based on the books provided by the NEA grant about African-American heroes and a multicultural night.
Feb. 13 at 8:30 a.m. and at 4:30 pm in the PES gym: Multicultural Day and Night to celebrate National Day of Diversity
Using diverse books from cultures around the world under the theme "Connecting Cultures through Food," families, students, educators and community members can help us celebrate diversity.  There will be several performances and a food tasting that represents our diverse military community.
Monday, March 2, is NEA's Read Across America Day.  To jumpstart this celebration, classroom educators at PES, in conjunction with the Patch Elementary Parent Teacher Association, will be holding special events.
The events taking place at Patch Elementary School will include:
Feb. 12: All PES students will select a free book of their choice that celebrates a "Diverse Nation of Readers." These books were funded through NEA's grant to support reading in our school.
March 2: PES will have a read in to celebrate diversity on NEA's Read Across America Day.
These activities were inspired and funded in part by a grant obtained by a member of the Patch American Teachers Association from the NEA and the Federal Education Association. The PATA, which represents classroom educators at PES, is a local affiliate of the NEA and FEA.
NEA's Read Across America is an annual celebration of reading held each March.  For more information on NEA's Read Across America, go to www.nea.org/readacross.