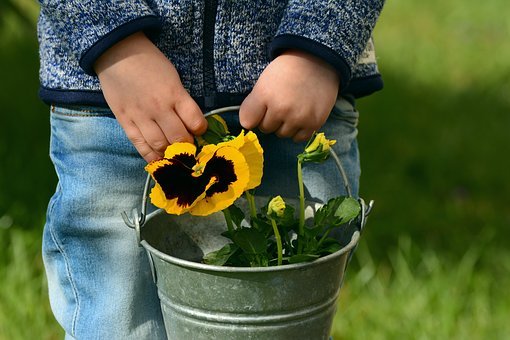 By Teri Weiss
Special to The Citizen
The second Sunday in May is dedicated to all mothers in the world and is celebrated by giving or doing something exclusively for mom, such as breakfast in bed, going to a concert, dining out, writing cards, or giving flowers, candy and perfume.
The ancient Greeks and Romans dedicated festivities to the mothers of their deities and Christianity honored Mary, mother of Jesus. In the 17th century, the English celebrated a "mothering day" and, in 1806, Napoleon even considered introducing a Mother's Day in France.
The originator of our modern mothers' feast day, over a century ago, was an American woman who spent literally decades of her life for this idea. The pioneer of our modern mother's feast day was Anna Jarvis, who literally spent decades of her life to this idea. Jarvis, daughter of well-to-do parents in West Virginia, worked tirelessly to establish a annual remembrance day in honor of mothers in the U.S. Her own mother had died on the second Sunday of May in 1905, so she suggested this day in memoriam for all mothers.
She petitioned for her idea, writing and circulating brochures and pamphlets, holding public lectures and corresponding with statesmen and politicians, investing most of her inheritance in this personal crusade for a Mother's Day.
Finally, in 1914, by congressional approval and executive order of President Wilson the second Sunday in May was henceforth to be set aside for the mothers of the nation.
This success did not end Jarvis' labors on behalf of mothers. Her activities from then on focused on the international scene. When she died in 1948 at the age of 84, she had by then persuaded the governments of 43 countries to officially institute a Mother's Day. The holiday is now celebrated in more than 70 countries.
Another idea introduced by Jarvis at annual Mother's Day celebrations was to "let flowers speak" by distributing carnations, her late mother's favorite blossoms.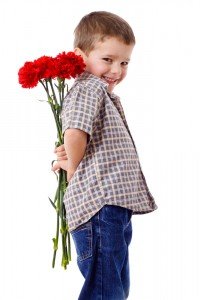 In Germany, Austria and Switzerland, Muttertag, or Mother's Day, also is observed on the second Sunday in May. Switzerland introduced it in 1917. Germany's first Muttertag observance took place in 1922 and Austria's in 1924.
In 1933, Muttertag was declared an official German holiday and it took on a special significance as part of the Nazi "Aryan motherhood cult" under the Hitler regime. There was even a medal, the Mutterkreuz, which was awarded in bronze, silver, and gold (for four, six, eight or more children) to German mothers giving birth to children for the Vaterland, or home country.
Following World War II, German Mother's Day was revived again more or less unofficially and took on the "cards and flowers" elements of the American Mother's Day. Since 1949, flower shops were allowed to be open for business on the second Sunday in May in the newly established Federal Republic (West Germany). Recent statistics reveal that during the days before the holiday, around €120 million were spent for flowers each year.
Florists, greeting card manufacturers and gift sellers long ago recognized the vast business potential and profited richly from it. Anna Jarvis, who devoted her life for the declaration of Mother's Day as a holiday, was offended and fought against the rampant commercialization as she aimed "it to be a day of sentiment, not profit." It was her wish and intention that mothers should be respected and honored every day, and not just with presents on Mother's Day.
Contemporary critics point out that especially in recent decades, Mother's Day has indeed become vastly commercialized and that this "institutionalized" holiday, like several others, is now filled with hollow rituals and obligatory gestures through hasty gift-buying and last-minute crass commerce.
It certainly does not have to be that way: a simple hand-drawn card or a little handwritten note, a favorite piece of music played or sung, a long-stemmed carnation or a small bouquet of posies and a big heart-felt hug all express affection and gratitude. Most of all, spending time with one's mom and a sincere "thank you" are appreciated and cherished gestures.
On that note: Best wishes to all mothers everywhere on "their" day and every day of the year.
Sources: www.geschichtspuls.de; www.muttertag-homepage.de.