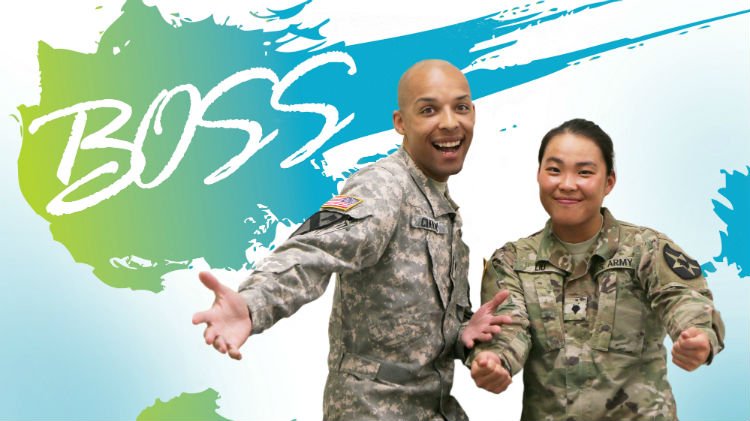 Staff Sgt. Cassandra Gonzalez
President, BOSS Stuttgart
The following are the upcoming events for members of the Stuttgart Better Opportunities for Single Servicemembers, open to all single and unaccompanied service members in the Stuttgart military community of any rank or branch of service:
April 26: BOSS Appreciation Day: Pre-screening of Avengers: Endgame
RSVP to your unit leadership by April 19.  Space is limited. The movie begins at 12:30 p.m. at the Patch Movie Theater. Uniform is mandatory.
April 27: Team Stuttgart Escape Room
RSVP required, a 10 euro deposit will be returned at the event. Deadline to register is April 25. Meeting at the Panzer Food Court at 1 p.m.
May 4: Cinco de Mayo
Live Music (Cabala Negro); Mexican Food Vendors; Cocktail & Nacho Bar organized by the Patch Community Club. BOSS will be supporting this event by selling Snow-cones from 6 p.m. to 1 a.m.
May 12: Hirschgrund Zipline Area Schwarzwald
Only 8 spots available. A refundable deposit of 30 euro is required to reserve a spot by May 10.
May 16: Free Bowling
Free Bowling to all BOSS members and dependents of single parents in BOSS starting at 6 p.m. Pizza provided!
May 18: Rock Climbing
Signup to climb from noon- 2 p.m. on Panzer Kaserne. $10 deposit required to reserve a spot.
May 28: Benefits Lunch & Learn 
Get to know your benefits as a military service member so you don't miss out on programs and free training to benefit your future at the Education Center located on the 4th floor of the ACS Bldg. 2915, Panzer Kaserne from 11:45 a.m. – 12:25 p.m.
June 1: Seewald Leisure Park Black Forrest Trip 
Signup Deadline is May 30
(Note: If you're already a member of BOSS and receive emails, check with the point(s) of contact specified to ask questions or to register for events. If you're not yet a member, ask your unit BOSS representative for details.)
Checkout the BOSS page for contact information, visit the Stuttgart MWR Website or the USAG Stuttgart Mobile app, or attend a meeting below to get in touch with the BOSS team.
BOSS Monthly Meetings: First & Third Thursday of each month 
Time: 11:45 a.m. – 12:45 p.m.
Location: Fourth floor lounge of  Army Community Service (ACS), Panzer Kaserne, Bldg. 2915.
Executive Board meeting: First Thursday of the month
General membership meeting: Third Thursday of the month followed by FREE BOSS Bowling at 6 p.m. at the Galaxy Bowling Center on Panzer Kaserne.