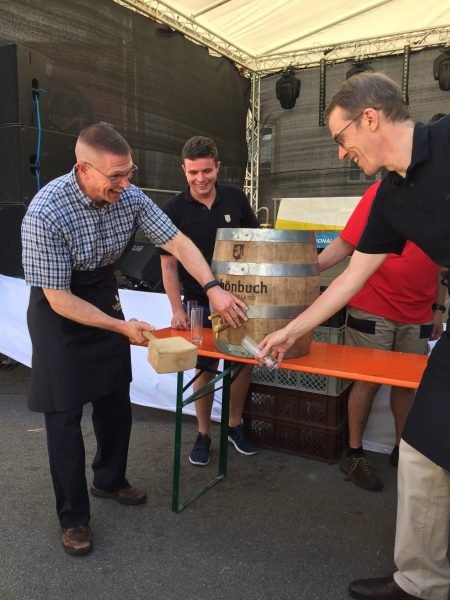 U.S. Army Garrison Stuttgart Commander, Col. Glenn K. Dickenson, tapped the keg to officially open the City Fest Böblingen at Pestalozzihof, July 9.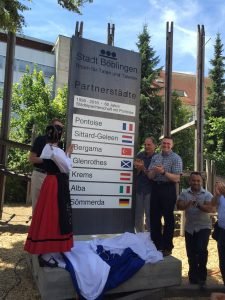 Böblingen hosted the "Stadtfest," or city fest, one of the city's highlighted annual events.
Visitors enjoyed a crafts market all around the Schlossberg area and a flea market at Bahnhofstrasse. Live music and entertainment was also offered, and various culture clubs and associations provided food and beverages at Marktplatz, Pestalozzihof und Elbenplatz.
Throughout the weekend, youngsters enjoyed the "Lakeside Open Air Festival" with regional bands at the "Untere See," or lake.