By Robyn Mack
USAG Stuttgart Public Affairs
The Capital City Visitation Program kicked off its 2016 season March 7 with its first tour of Stuttgart.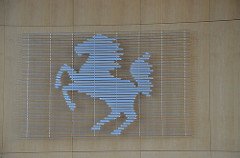 The free tour is hosted by the U.S. Forces Liaison Office in conjunction with the U.S. Army Garrison Stuttgart Community Relations and Public Affairs Office.
The tour focuses on "why" the United States has a presence in Stuttgart, as well as the German government and other details of Stuttgart's history. The tour complements USAG Stuttgart's Central Processing Facility "Cultural Orientation," which gives people a taste of "how" to live here.
The 40-member tour started at the Panzer Kaserne Main Exchange and was bused to Karl Square (Karlsplatz). Here the group started their day at Altes Schloss (Old Castle) with a brief overview from Laura Cambiago-Spangler, a community relations specialist with USAG Stuttgart.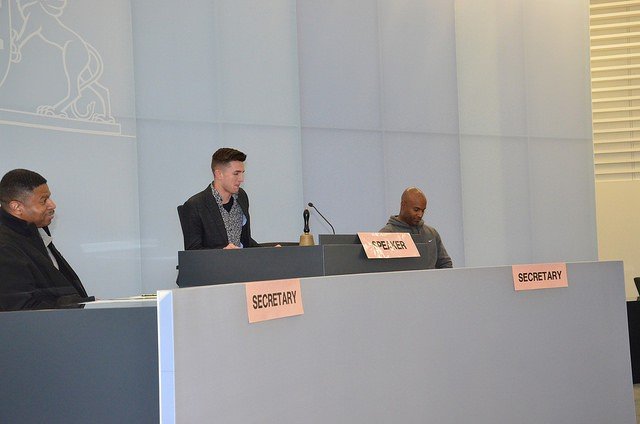 From here they moved to the State Parliament of Baden-Württemberg (Landtag). The group got to participate in a day-in-the-life explanation of parliament.
To prove that no two tours are exactly the same, this tour had the added bonus of learning about the process local politicians will undergo during the upcoming election March 13.
The next stop was the Queen Olga Building (Königin-Olga-Bau) that houses the Landtag administration offices. The USFLO team provided an engaging synopsis of the "Speech of Hope" which laid the groundwork for the U.S. mission which continues here today.
The stop in the building also proved to be a special-access treat with a panoramic view from the balcony.
From here the tour moved to the provided lunch – a Swabian specialty this go around – with a hearty helping of Maultaschen. Now to work off lunch.
Cambiago-Spangler took the group through a guided walking tour of the city center, stopping at the Opera House,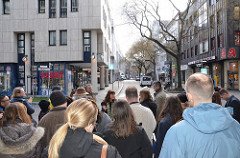 Schlossgarden (Castle Gardens), Neues Schloss (New Castle), Castle Square, Königstrasse (King's Road), Kunstmuseum (Museum of Modern Art), Old Castle, Collegiate Church (Stiftskirche), Markthalle (covered market), Marktplatz (Market Square), and Rathaus (City Hall).
The City Hall stop earned everyone a special treat, as well as a viewing of the "Welcome to Stuttgart."
To find out about the next scheduled visitations email the U.S. Army Garrison Stuttgart Public Affairs Office, with the subject line "CCVP Sign Up" to: usarmy.stuttgart.imcom-europe.mbx.usag-stuttgart-media@mail.mil.
The tour lasts from 8:30 a.m. to 5 p.m. The event is open to all ID card holders ages 14 and up, and is free. Dress is business casual and good walking shoes.
To see more photos from the day, click here.