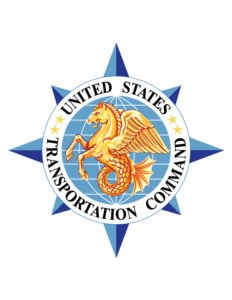 Public Affairs
USAG Stuttgart
Every year, the U.S. Transportation Command provides oversight to nearly half a million personal property moves for service members, federal employees and their family members. About half of those permanent changes of station occur during the mid-May through August timeframe, known as the "peak season" for moves.
Its goal is to provide valuable information, tips, and resources related to the shipment of household goods and privately owned vehicles. USTRANSCOM knows that the moving process can be very stressful, but armed with the right information, your PCS can be a successful one.
The Personal Property Directorate is the Defense Department's program manager and administrator for the Defense Personal Property Program, or DP3, which oversees both the household goods and POV shipment programs. Customers interact through web-based resources at www.Move.mil and the Defense Personal Property System or DPS.
Household Goods Shipments
The best way to ensure a positive household goods moving experience is to start the process early, even before a service member receives orders, by creating or reactivating your DPS account through move.mil. Aside from being the system of move execution, the site contains important information to include links to the downloadable "It's Your Move" and "Shipping Your POV" pamphlets. You will also find contact information to improve the customer's moving experience.
DPS accounts can be created as soon as customers learn that they are due to move. It's the first step in the process and the earlier you are in the system, the more familiar you will be with DPS once you are executing your move.
In addition to DPS, local traffic management or installation trans­portation offices are also available to provide expert help for HHGs or POV shipping. If these installation-based traffic management experts cannot answer questions directly, they have contact information for the next level of support, regardless of the issue.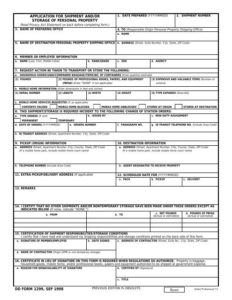 Once PCS orders are received, customers should immediately submit their move request in DPS. Once members submit their counseling application through DPS, they must provide a copy of their orders and signed shipment application (DD Form 1299) to their installation transportation office in order to complete the mandatory self-counseling process.
It is recommended you have more than one pack date in mind when you submit proposed move dates; being flexible during this phase is extremely important. Due to the nature of the peak move season and the potential for limited moving company availability, some installations may require 21 days of advance notice. Having alternate dates can help you avoid unnecessary changes in travel plans and expensive travel purchases. Requested pick-up and delivery dates are not confirmed until the service member and commercial carrier mutually agree on them. Pack, pick-up and delivery dates are normally scheduled on weekdays, and the service member, or designated representative, must normally be available between 8 a.m. and 5 p.m. on those days.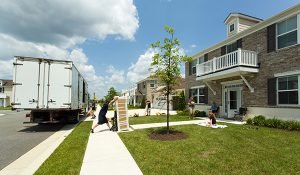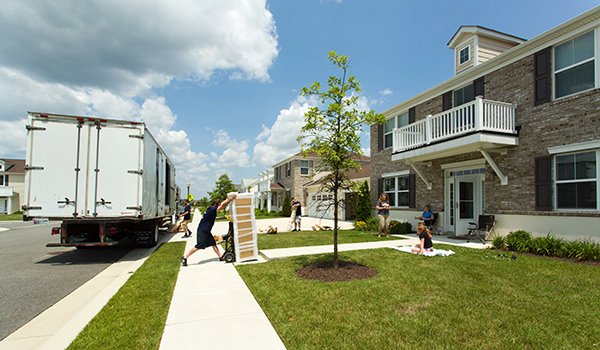 If the commercial carrier misses the agreed upon pick-up date or the required delivery date, customers may be eligible to file for an inconvenience claim. Member's should contact the carrier directly, seek assistance from the local transportation office, and check move.mil.
It is important to know your entitled HHGs weight allowance in advance. Any weight shipped that exceeds your entitlement could result in an excess cost to the service member.
During the packing process, avoid shipping small or extremely valuable items such as stocks, bonds, jewelry, coins/coin collections or gold bullion. If shipping high value items, ensure they are documented on a high value inventory sheet. Keep these items secured until the inventory is prepared and items have been accounted for.
The Personal Property Directorate is the Defense Department's program manager and administrator for the Defense Personal Property Program, or DP3, which oversees both the household goods and POV shipment programs. Customers interact through three web-based resources: www.Move.mil, www.PCSMyPOV.com, and the Defense Personal Property System or DPS. Changes or updates to the move process must be communicated via phone and email. It is critical that current contact information is updated within DPS. Don't use phone numbers that may change during the move, or military email addresses that may be unattended or disconnected.
After Your Move
Should the need arise to file a claim for loss or damage to your property; the DPS web based system is how you process claims directly in a quick and efficient way. Inconvenience claims are not filed in DPS but should be filed directly with the TSP. If you need assistance in filing a claim, more specific information on claims is available on move.mil or through your local legal office.
Once the move process is complete, take a few minutes to answer and submit the six question customer satisfaction survey. This survey is critical to determine future use of your moving company for other customers and families. By submitting the survey, you play a direct role in keeping quality movers in the program and identifying poor performers for removal.
The Customer Satisfaction Survey feedback is key to the success of the program and is used it to ensure better performing movers are awarded more shipments to service.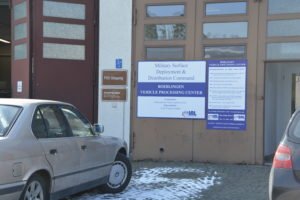 Shipping your vehicle
Many of the same concepts of packing household goods apply to the shipment of privately owned vehicles.  SDDC no longer manages the DOD's Personal Property/Household Goods Program; USTRANSCOM took responsibility for the program about two years ago.
Upon receipt of orders, recommends logging on to www.PCSMyPOV.com; once on the website, members can find critical information about turn-in and pick-up location and procedures, appointment scheduling protocols and in-transit vehicle status. Although appointments are not required at all Vehicle Processing Centers, scheduling an appointment with the servicing location can help limit turn-in or pick-up wait times. Customers who miss scheduled appointments run the risk of extended wait times or delays in services. In order to process vehicles, customers must bring all paperwork when turning in a vehicle. For the safety of customers and vehicle handlers, it's also required that all outstanding vehicle safety recalls be fixed prior to turn in. Detailed information about recalls, vehicle preparation, paperwork requirements and other critical information can be found on the pcsmypov website or through your local traffic management or transportation office. Customers can also call the International Auto Logistics toll-free call center at (855) 389-9499 for more information.
More ways to check out SDDC can be found at www.sddc.army.mil/, www.facebook.com/HQSDDC/ and www.twitter.com/HQSDDC.
(Editor's note: Information in this online article differs slightly from the newsstand edition. Information was taken from USTRANSCOM and SDDC news releases. Due to COVID-19, there was no PCS Week this year. See the related USTRANSCOM news release in the PCS Out 2020 articles now online.)