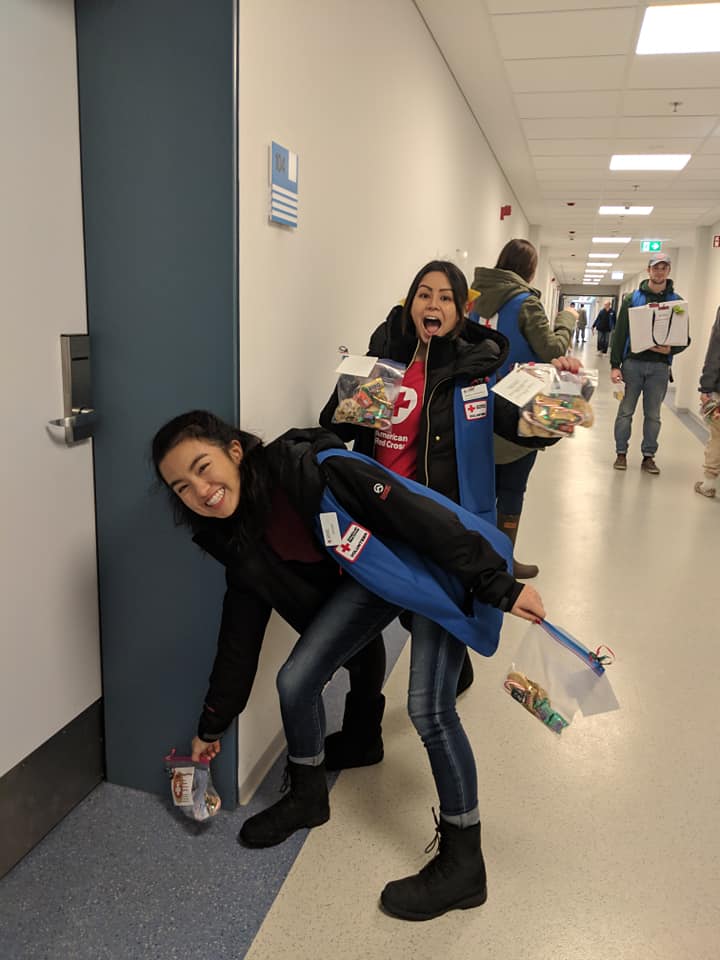 By Evonna Moody
Senior, Stuttgart High School
Name: Keona Kaneshiro
Occupation/Volunteer Organization: Senior at Stuttgart High School (continuing on to attend the University of California, Santa Barbara) and an intern at the American Red Cross Stuttgart Station.
What does volunteering mean to you? Volunteering is giving your own time and work for the greater good of people, in hopes to affect people's lives in a positive way. Part of the fundamental beliefs of the Red Cross is the principle of humanity, to ensure respect and care for all people, which is what I want to demonstrate in all aspects of volunteering.
 How many volunteer hours have you accumulated in the last year (estimated)? I have over 100 hours of volunteering.
Why did you start volunteering? Why do you volunteer now? I volunteer with the Red Cross since they are strongly affiliated with service to the Armed Forces, and because they work closely with a lot of medical fields. I volunteer now to give back to the military community which I have been a part of my whole life.
What would you say to people who are thinking of volunteering but haven't yet? For the American Red Cross, it's as easy as making an online account [through the Volunteer Information Management System in Army One Source] and then walking into the office to ask how you can help. There's always some job to be done, and regardless of your skill set, there is a way you can help.
Parting words: I was awarded with USAG Stuttgart Youth Volunteer of the Year at the Army Community Service Volunteer Recognition Ceremony for 2018, which I was more than honored to receive. Having the American Red Cross staff there, and my family who support me so much and have contributed to my success as a volunteer, was a very gratifying experience!