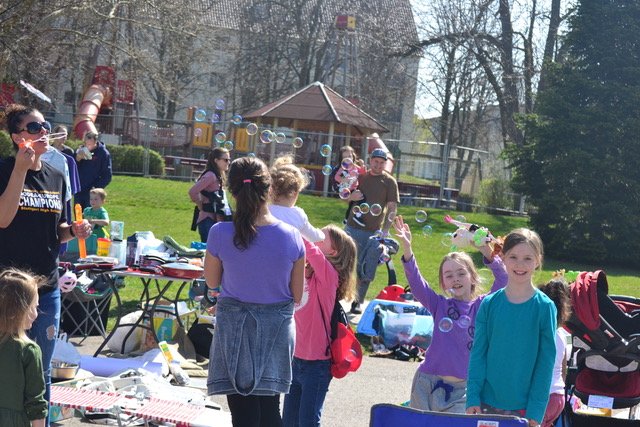 Story by Moneé Luckey
Volunteer, USAG Stuttgart
The Robinson Barracks Zentrum (RBZ), a common community space operated by a private organization of volunteers, presented RB's first community yard sale,  March 30. Fifteen families in the RB community participated with goods ranging from baby and adult clothing to household items to furniture and toys.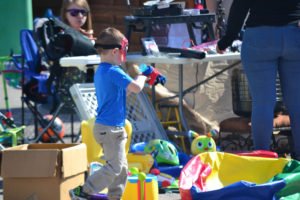 "We decided that we wanted to do something nice for the community," said RBZ president Sabrina Wilson. "We love that Patch always has yard sales on Husky Field, but it's not always convenient for us to drive all of our belongings there. We thought it would be nice to host a yard sale here and give people an opportunity to participate and give back to the community."
"Funding for the RBZ comes from volunteers and donations. We offer free coffee, snacks, weekly events, and club activities for games, art, and Lego. To do all of those things, we need the funds to continue to provide these offerings," Wilson said.
Proceeds from the event go back into the RB community for operational expenses.
On April 21, the RBZ will host its annual Easter celebration with the help of the Protestant Church and the USAG Stuttgart Religious Support Office. Last year, there were more than 3,000 eggs for children to find; this year, RBZ hopes to make the experience even bigger. There will be a community potluck, three bouncy houses, crafts and prizes for families to enjoy.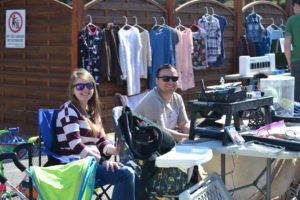 "Our number one goal is to have a welcoming environment for everyone and provide events," Wilson said. "From small activities at the RBZ to big events for Christmas, Thanksgiving or Easter, our community is wonderful with pitching in. When everyone steps up, we are all able to make it a great event."
Find out what's going on at the RBZ
Organizations interested in scheduling an activity at the RBZ can email rbzentrum168@gmail.com. The monthly schedule of events is posted at the center in Bldg. 168, online at stuttgartcitizen.com and on "RB Friends," the RB community's unofficial Facebook group page.
(Editor's note: Moneé Luckey is a talented writer and Stuttgart military community member of Robinson Barracks.)