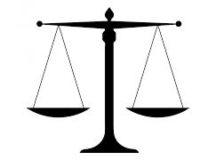 By Capt. Matthew N. Karchaske
Stuttgart Law Center
Q: A service member stole or damaged my property. What can I do?
A: A loss or damage claim may be compensable under Article 139 of the Uniform Code of Military Justice. Article 139 claims can be made by any individual (civilian or service member), business entity, government or non-profit organization, and can be filed against any active duty personnel, activated reservists (typically anything beyond drill weekends and training) and members of the National Guard while serving in a federal capacity under presidential executive order.
A compensable Article 139 claim requires that the person you are claiming against either "willfully damaged" or "wrongfully took" property that belonged to you.
"Willfully damaged" is damage inflicted intentionally, knowingly, and purposefully without justifiable excuse. "
"Wrongfully took" includes unauthorized taking or withholding of property with the intent to temporarily or permanently deprive the owner of the property.
Things that are not payable under an Article 139 claim include negligent acts and personal injury. This means that the situation above would more than likely be compensable, so long as two conditions are met: the service member was on active duty at the time and the damage to your property was caused intentionally, knowingly, or purposefully. For example, if the service member was intoxicated, an unintentional drunken stumble destroying your property would not be payable, whereas him smashing your stuff intentionally would most likely be payable.
It is also important to remember that even if the service member receives punishment under the UCMJ or an administrative separation from the service for his actions, your loss or damage will not necessarily be compensated. To have any hope to recover what was lost, you must submit your claim (with enough time for an independent investigation) prior to the service member's separation from active duty.
Underlying problems
While addressing some solutions to the destruction and loss of property described, it is important to note that compensation for loss of your property is not the same as addressing the underlying problems the service member may have. As a result of deployment or simply being stressed, people often need someone to look out for them. In these situations, refer the individual to (or, if necessary, inform) the Wellness Center of the situation and ask for guidance at 430-4073 or 0711-680-4073, or call the Army Substance Abuse Program at 431-2530 or 07031-15-2530.
Legal troubles getting you down?
All of the construction on Kelley Barracks makes it look like Stuttgart Law Center is closed, but don't be fooled by the construction; it's still open. Legal Assistance is in the same building with the same hours – it just moved farther down the hall.  Also, if you're late to your appointment because parking limited, just let the staff know – they promise to be understanding. Call 421-4152 or 0711-729-4152.
To inquire about whether a specific instance could be compensable under Article 139, visit the Stuttgart Law Center's Claims Office in Room 230, Building 3312 on Kelley Barracks.
This column is not intended as individual or specific legal advice. If you have specific issues or concerns, you should consult a Judge Advocate at DSN: 421-4152/ civ. 0711-729-4152.