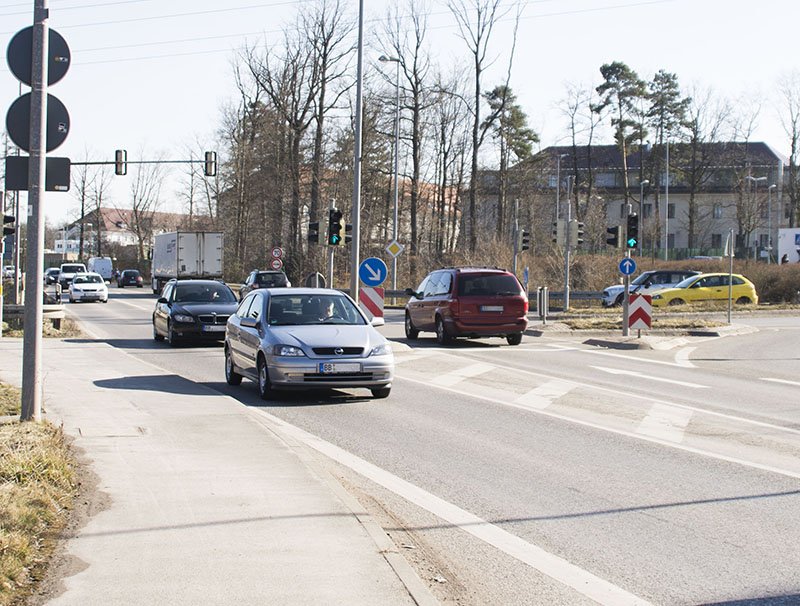 USAREUR Driver's License
Anyone arriving on permanent change of station orders falls under the Status of Forces Agreement and must have a USAREUR driver's license to drive in Germany. The U.S. Army in Europe driver's license allows service members, civilians and their family members to drive in Germany without going through the process of attaining a German driver's license. It is also used as the basis for an International Driving Permit, which permits driving throughout Europe.
To get a USAREUR driver's license, requires having a valid U.S. driver's license, a DOD ID/CAC card, and passing a test pertaining to German and European traffic laws. The fee for the test and license is $20.
Personnel and family members may complete license training and take the exam on JKO prior to arrival. Visit Joint Knowledge Online to enroll in the orientation "USA-007 ,U.S. Forces Driver's Training Program for Europe," followed by the test "USA-007-B, U.S. Forces Driver's Training Program for Europe-Final Course Exam." Family members should use the DOD identification number located on the front of their ID cards to log on.
Following a successful completion of the exam, wait two business days (48 hours) before contacting the Driver's Testing Training Station on Panzer Kaserne. Also note, the online certification is only valid for sixty days, so it needs to be coordinated with your in-processing dates.
Obtaining a USAREUR driver's license, registering a vehicle, and being issued a ration card are all part of the larger in-processing experience organized by the

Central Processing Facility

, located on Panzer Kaserne in building 2913.
Vehicle Registration and Fuel Cards
Personnel assigned to USAG-Stuttgart must first obtain a USAREUR driver's license before registering a vehicle. The first step in the registration process is obtaining temporary license plates and registration. This requires a $35 fee for each year registered (some newer vehicles may be eligible for multi-year registrations).
Customers must bring their U.S. forces identification card, USAREUR driver's license and proof of insurance (valid in Germany), as well as proof of ownership to register a vehicle. Contractors must also bring their Common Access Card, SOFA card and passport.
Cars must be inspected for safety and mechanical condition. All vehicles must be re-inspected whenever registration is renewed. Brand new vehicles may be exempted from the initial inspection.
With a successful inspection, the temporary plates are then exchanged for regular plates. The vehicle can be taken through inspection several times to pass if necessary.
Click here for step-by-step checklists with required documents and appointments.
Fuel Ration Cards (aka Esso cards)

The fuel ration card is another benefit derived from the SOFA. This card permits personnel to purchase fuel on post and at select stations off post at prices comparable to U.S. prices instead of the standard European price, which is typically much higher.
The card can be obtained at the Express gas stations on Patch and Kelley Barracks, as well as the main Exchange on Panzer Kaserne. The card can be pre-loaded with money at almost any Exchange store and acts essentially as a prepaid cash card at select off-post Esso stations.
On post, the card can be used as a prepaid card, or drivers can opt to pay with cash or credit card and keep the card's balance for off-post use. In any case, the card is needed any time the vehicle is fueled to avoid paying standard European prices.
Drivers should maintain awareness of the remaining balance of their fuel rations. Multiple vehicles of the same owner (and multiple vehicles registered to the same sponsor, regardless of the primary user) share a single monetary balance on the card and each vehicle draws from its own ration balance. The gas card and the associated ration are intended for those personnel listed on the registration only, and cannot be shared with others, even other U.S. personnel who are entitled to SOFA benefits.
Now with license in hand, a registered vehicle, and a fuel ration card–newcomers are ready to drive.