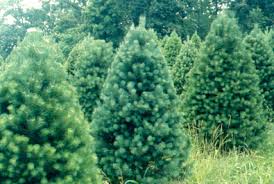 By Holly DeCarlo-White
USAG Stuttgart Public Affairs
Selecting a tree for the holidays
Needles on fresh trees should be green and hard to pull back from the branches, and the needles should not break if the tree has been freshly cut. The trunk should be sticky to the touch. Old trees can be identified by bouncing the tree trunk on the ground. If many needles fall off, the tree has been cut too long and, has probably dried out, and is a fire hazard.
Caring for your tree
Do not place your tree close to a heat source, including a fireplace or heat vent. The heat will dry out the tree, causing it to be more easily ignited by heat, flame or sparks. Be careful not to drop or flick cigarette ashes near a tree.
Do not put your live tree up too early or leave it up for longer than two weeks.
Keep the tree stand filled with water at all times.
Where to find fresh Christmas Tree
The Boy Scouts Troop 324 begin accepting pre-orders for Christmas trees at the Winter Market on Patch Barracks each year. Trees are available for pickup and purchase December 2-4 at the Hub, Youth Center on Patch Barracks located next to the Fitness Center. For more information, visit troop324.de.
Vendors with pre-cut Christmas trees can be seen throughout the Stuttgart area with temporary stalls, including at most Christmas Markets.
Other stores likely to carry trees for sale are garden and home stores such as; OBI, Ikea, Bauhaus, Dehner, Toom or Hornbach.
Christmas Tree Farms to cut your own
Uhlandhof
Uhlandhof offers different types and sizes of Christmas trees. You can select and cut your own favorite tree on the tree plantations around the farm, or there are also hundreds of pre-cut trees to choose from.
Free tours on the farm's covered cart are available Dec 4, 15, 21-22, along with horseback riding, a Christmas market and Santa Claus, welcoming kids with pre-Christmas gifts. Also, visit the Forest Hutzelwald of with wooden animals to learn more about German forests.
Uhlandhof is located approximately 40 km from Stuttgart, at Uhlandhof 1, 73110 Hattenhofen.
For more information, visit http://uhlandhof.de/christmas_time.htm.
Weihnachtsbaum-Kulturen
Since 1991, Weihnachtsbaum-Kulturen has cultivated Christmas trees, specializing in Nordmann fir. According to their website, customers can pick out a tree in autumn, then in December, this exact tree will be cut down and prepared.
Weihnachtsbaum is located approximately 21 km from Stuttgart, at Heckbachstraße 7, 71404 Korb. For information, contact 0170-868-8901, or visit www.weihnachtsbaum-händler.de.
Müller
According to their website, this nursery has been selling Christmas trees for over 40 years on the slopes of Herrenbach. While there you can enjoy glühwein, see Christmas themed displays and handmade ornaments for sale. Tree sales begin Dec. 6.
Editor's note: Events published for Informational purposes only, no endorsement implied.