The year the world came together as people stayed apart
Some national events sear themselves into our collective memories to be recalled and re-lived forever. Over the decades, traumatic incidents like the Assassination of John F. Kennedy, the Challenger space shuttle explosion and 9/11 stand out vividly. Where we were, who we were with and what we were doing can be recalled as clearly as if it occurred yesterday.
So what happens when a traumatic event lasts a year? However you experienced 2020, chances are you will remember several parts of this pandemic in detail while others will fade away, until you see an old picture or perhaps, this newspaper clipping 20 years from now.
We at the Citizen look back at the moments that challenged us and united us as a community in 2020. Even during the most difficult of times, there were glimpses of hope and joy. Even our ugliest days saw acts of kindness that stand as reminders of why our motto remains, "I'm glad I live here."
---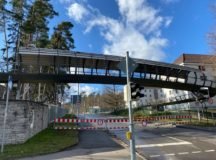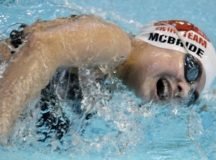 January 2020
At the start of the year, many resolved to hit the gym or travel more in 2020. The most pressing matter on Garrison Commander Col. Jason Condrey's mind was the various ongoing utility and construction projects on several of the installations.
A small story highlighting the spread of the unknown coronavirus in Asia and Europe is dwarfed by the news of Kobe Bryant and daughter Gianna's tragic death in a helicopter crash. The first case of COVID-19 is confirmed in Germany on Jan. 27. The next day, the Stuttgart Citizen runs an article about the virus, but for most, it was a distant problem with no impact here. As of January 31, Garrison life remained unaffected.
---
February 2020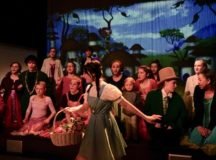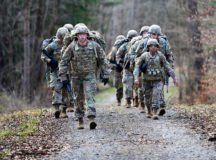 In Stuttgart, eligible veterans with pink cards were given access to shopping facilities on base. U.S. military chefs showcased their love of cooking during the 2020 International Kochkunst Ausstellung culinary Olympics.
An article written by the Military Health System Communication Office and shared in the Stuttgart Citizen reported the new coronavirus had infected hundreds and killed four as it spreads through Asia.
Off-post, people don decorative masks and gather to celebrate Fasching with parades and festivals across Germany. Crowds celebrated as COVID-19 begins its rapid spread throughout Europe. U.S. military leaders began enacting control measures on Feb. 25, with orders to prepare for the inevitable impact on our installations.
---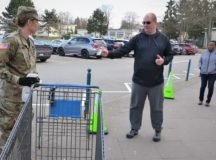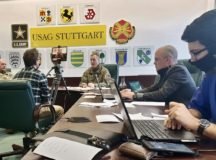 March 2020
2020 brings a whole new meaning to the term March Madness as COVID-19 became very real at USAG Stuttgart.
Soldiers from across IMCOM-Europe's footprint met in Stuttgart for the 2020 Best Warrior competition on March 1. Stuttgart's Staff Sgt. Ben Wright takes home the title for NCOs after four grueling days of mental and physical challenges.
Daily German headlines reported the coronavirus, or COVID-19, had made its way to the Stuttgart area. Already, U.S. Army Garrison Italy finds itself at the heart of the virus's European epicenter. Italy locks down.
On March 5, 17, 556 people watched the first Facebook live-streamed town hall at USAG Stuttgart. The following week, 23,000 tuned into the second town hall live stream for updates on the virus's impact. The weekly Facebook livestream became a direct channel for community members to hear from and speak to the garrison commander as he began implementing mitigation measures on-post.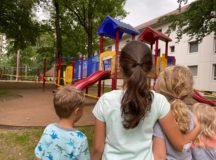 On March 10, Germany reports the first death caused by the virus. Three days later, the Stuttgart military community tests its first positive case. Things began to change rapidly. On March 13, the DOD issued a stop-movement order, halting all leisure and PCS travel for service members, DOD civilians and their families.
USAG Stuttgart began shuttering all non-essential services, and DoDEA schools announced they would close for one month. CYS services, to include CDCs, shut their doors. Army Health Clinic Stuttgart's Kelley Annex closed to consolidate services at Patch. All gyms, the USO and the Law Center closed. Rumors of commissary closures created lengthy lines as toilet paper disappeared from shelves faster than they could be stocked. Playgrounds on-post close. Trace teams began tracking down contacts of anyone who tested positive and those contacts began a 14-day self-quarantine. Restaurants and hairdressers closed and gatherings of more than 2 people are banned for two weeks.
The garrison joint service workforce of civilians and Soldiers, aka "tiger" team, became health screeners at each installation's entrance gate and high-traffic facilities, enforcing hand washing and asking the infamous questions, "Are you feeling ok today?" "Can you tell me a symptom of COVID-19?" and "Do you know where to go to get tested?"
---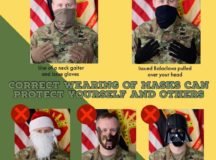 April 2020

April showers brought the infamous "Red, White and Blue" schedule, to reduce interaction between community members.
Community members were assigned a particular color and were asked only to shop at the PX, commissary or the mail rooms during that color's three-day shopping window.
Congress authorized emergency COVID-19 funds, and the garrison filled crucial jobs at community mailrooms and operation centers. The terms mission essential and mission critical were redefined as commissary workers and postal workers became front-line fighters. April also renewed appreciation for medical workers, teachers, truck drivers, cashiers, hotel staff and others. Squads of volunteers restocked commissary shelves and stood shoulder-to-shoulder with mailroom clerks, ensuring services remained available to the community.
"Every day is COVID day until it's not."
Army Community Services' Concierge shopping program provided stress-free shopping for high-risk or quarantined individuals by pairing volunteer shoppers with community members in need. The Exchange's curbside pick-up program saw a tremendous increase in use.
German Chancellor Angela Merkel claimed a small, fragile victory in flattening the curve and allowed large retail spaces, book stores, car dealerships and bike shops to reopen on April 20, with strict mitigation measures in place. Mask-wear was urged but not mandated. Zoos, monuments, gardens and museums reopen on April 30. Oktoberfest 2020 was officially cancelled.
---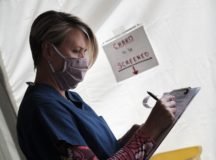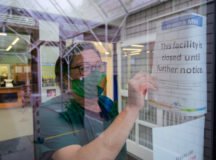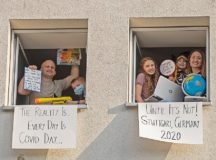 May 2020

Teachers found new ways to engage students virtually as DoDEA announced in-class sessions will not resume this year. Parents, armed with google, embraced new roles as teacher aids. Volunteers continued to help keep commissary shelves stocked and mail delivered and Veterans of Foreign Wars laid a wreath at Washington Square on Patch barracks in a solemn honor of Memorial Day.
Yeoman First Class Petty Officer Le'Joine J. Gardner, who moved out of her Stuttgart apartment on March 9, spent her 60th night at the Panzer Hotel while awaiting an exception to policy to PCS.
Community member, Kristen Benda, used a ladder and a zoom lens to capture pandemic-portraits of on-post families from a safe distance.
The community breathes a sigh of relief as red, white and blue shopping schedules end on May 31, and the health clinic gained in house testing capabilities for COVID 19, reducing the wait time from 24-48 hours, down to 8 hours for a positive test result.
---
June 2020

One hundred and thirty high school seniors graduated through a drive-in ceremony while families watched and listened from their cars while the ceremony was projected on LED screens and played over AFN radio. Parents and kids cheered when playgrounds and CDCs reopened. Fitness buffs were finally able to return to the gyms.
Service members and DOD civilians walked, ran and marched for 2.45 miles in honor of the Army's 245th birthday.
A cry for reform sparked protests around the world and on June 19, Stuttgart military community members gathered in a physically-distant manner to show support for equality on "Juneteenth".
"The short answer is…."
The Armed Services Blood Program and Stuttgart American Red Cross hosted a blood drive June 21-22. More than 160 community members donated blood, many for the first time since donation restrictions eased.
Off-post, a new normal emerged as we returned to restaurants to dine-in and leisure activities like bowling and drive-in movies reopened. By now, we understood how to properly wear masks and wash our hands, and we finally memorized our long German telephone number for contact tracing purposes. Shops and restaurants, bars and schools began reopening with new precaution measure in place. Travel restrictions lifted throughout Europe. The first phase of the pandemic seemed to be over.
---
July 2020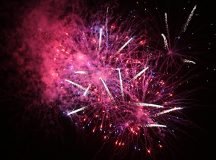 After months of planning and special precautions to protect bat breeding grounds near Kelley barracks, 4th of July fireworks displays commemorate Independence Day on all four major installations. Community members watched from their balconies or cars as others tuned in to the livestreamed show while traveling.
The Department of Defense announced plans to move EUCOM and AFRICOM out of Germany. Masks become mandatory on duty busses and USO Stuttgart became the first USO in Germany to reopen under strict guidelines. The brand new Kelley Auto Skills Center opened, providing community members with a place to perform auto-maintenance.
Off-post, Germany continued to relax travel bans, allowing unrestricted entry from 11 countries outside of the European Union. Free same-day COVID testing for holidaymakers returning from 130 high-risk countries opened up at airports. The United Kingdom and Germany impose quarantine requirements for those traveling to newly reopened Spain.
---
August 2020
The 2020 summer PCS season welcomed over 1,600 service members, DOD civilians and families to the Stuttgart Community. They would be the first group, however, obligated to a 14-day quarantine upon arrival.
DoDEA prepared to welcome students and teachers to the 2020-2021 school year. School officials, garrison leadership and medical staff worked together to prepare COVID contingency plans as parents were faced with the decision of whether to send their children to school on-campus or via on-line learning. All students enrolled at DoDEA schools overseas found out that they would be provided free meals during the school year from the USDA approved School Food Authorities.
---
September 2020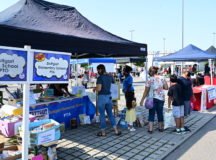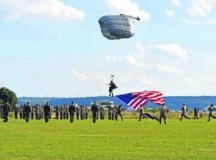 Month seven of coronavirus at USAG Stuttgart was also National Suicide Prevention and Awareness month. To combat stress and build resiliency, mental health experts and senior leadership members came together to share their own experiences with mental health and seeking help.
Army Community Services hosted a Community Activities Registration Education (C.A.R.E) Fair during the second week of September. Sixty-seven service providers, unit family readiness groups, school PTAs and private organizations met in the Exchange parking lot to share local information with hundreds of community members.
Many Stuttgart High School Class of 2020 graduates returned to Stuttgart to study from home or work after COVID forced campus closures at stateside colleges. Off-post, the Edelweiss Lodge and Resort closed after several staff members tested positive for COVID-19. Chancellor Merkel reminded the country to continue ventilating rooms to combat the spread of the virus as winter approached.
---
October 2020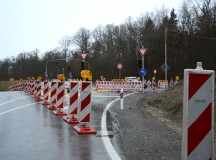 October training events like Nodal Lightning 2020 and Iron Castle 2020 continued amid COVID. Plans for flu shot distribution were made but shipments were delayed several times. A new parking garage on Patch Barracks opened providing 160 parking spots.
Off-post, the A81 junction at Sindelfingen-Ost in the direction of Singen closed completely between Oct. 26 and Nov. 6, affecting people commuting between Patch and Panzer by way of the K1055 or "Frog Road."
The community realized that COVID does get a vote when Col. Condrey made the heart-breaking decision to ask parents to keep kids home on Halloween.
"Covid gets a vote."
Off-post, COVID cases were doubling. The Robert Koch Institute called the situation "very serious" and Chancellor Angela Merkel called an emergency video conference with the 16 German state leaders, resulting in a partial lockdown from Nov. 2 until Nov. 30. Restaurants and bars returned to take-out only options and gatherings were limited to 10 people from 2 households.
---
November 2020
More than 3,000 viewers watched a virtual Veterans Day ceremony at Patch Barracks Washington Square.
The U.S. Army announced the consolidation of U.S. Army Europe and U.S. Army Africa into a single Army Service Component Command led by recently promoted Gen. Christopher G. Cavoli.
COVID restrictions increased off-post in an effort to save Christmas. On-post, the military community celebrated a quiet Thanksgiving as restrictions further limited gathering sizes from 10 to five people and only two households. German Federal Minister of Health warns the public to prepare for "months of restrictions and abstinence." The country-wide lockdown included curfews and the closure of non-essential services.
---
December 2020

USAG Stuttgart firefighters and DES personnel provide man power, water access and support to host-nation fire teams battling a blaze at a thermal waste disposal facility outside Panzer Kaserne. The fire, which burned for four days, came at the end of a year many termed as a "dumpster fire."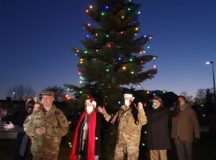 Restrictions were eased slightly between Dec. 23 and Dec. 26, allowing Christmas celebrations of no more than 10 people from two households to take place. However, the city of Stuttgart issued a ban on fireworks and alcohol within city limits on New Year's Eve. December 31st, 2020 was one of the quietest New Year's Eves in Germany history.
While billions around the world spent the holidays away from loved ones due to COVID restrictions, a global push was made to highlight the importance of working together to combat the virus.
Whether you believe 2020 was a year to remember or to forget, one thing is for certain. Despite the fact that the pandemic has pushed us apart in distance, in many ways it has brought us closer together in our relationships. And this is one thing we hope endures long after the crisis is behind us.
---
The USAG Stuttgart Public Affairs Office would like to recognize the following contributors, journalists, and photographers for all their great work during 2020: Becca Castellano, Elizabeth Celtrick, Mac Hightower, Paul Hughes, Jason Johnston, Bardia Khajenoori, Geoffrey Morris, Thomas Mort, Rey Ramon, John Reese, Lea Scavetta, Rick Scavetta, and Mike Smith.