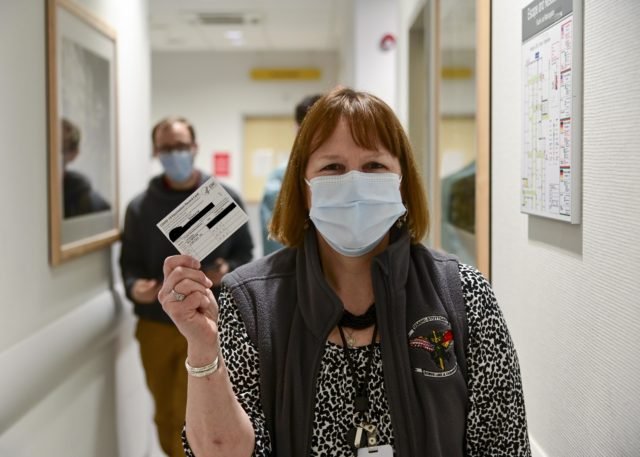 U.S. Army Garrison Stuttgart and U.S. Army Health Clinic Stuttgart
Click here for the clinic's monthly COVID and Flu Vaccination Schedule
Required Documentation for Vaccination:
Emergency Use Authorization (EUA) Fact Sheets for Review (a brief general informational video is also available at the bottom of this page)
Forms will be available at the vaccination site, but completion will expedite the appointment.
Click for COVID booster appointments and walk-in days/hours for first and second doses
COVID-19 vaccinations are available for all eligible members of the Stuttgart military community over the age of 12. Please click here or the link above to register for an appointment. All patients must have DoD ID or passport to receive a vaccination.
Vaccination is mandatory for Service Members, Federal Employees, and Contractors covered under Executive Order 14042. For other eligible individuals, vaccination is recommended to reduce the potential of severe COVID-19 illness.
Specific vaccination opportunities are made available to Local National employees due to the required presence of a German provider.
Vaccinations are not available to anyone unaffiliated with the military community.
---
Things to Know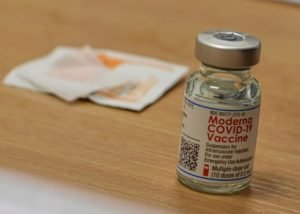 1. Click here to view appointment availability.
2. You must be registered in the DEERS system to receive a vaccine. We cannot administer the vaccine without creating an encounter in your electronic medical record. DEERS enrollment must be complete before we can register you at U.S. Army Health Clinic Stuttgart. Register at any community ID card office. **We cannot register you in DEERS at the vaccination site.**
If you have a military ID card, you are already enrolled in DEERS.
3. You must be enrolled at U.S. Army Health Clinic Stuttgart in order for the medical team to document your vaccination in your electronic medical record. Please present in person to the Patient Administration Section of U.S. Army Health Clinic Stuttgart prior to your vaccine appointment date. The hours are 7:30 am to 11:00 am.
If you are not enrolled, this is something that we can do at the vaccination site, but it will delay your appointment. (Even if you are do not receive regular care at the clinic, you are already registered if you have had a COVID test or flu shot there)
4. Prior to presenting for your COVID 19 Vaccine appointment, please read the Emergency Use Authorization information sheet for the vaccine you will be receiving (Moderna, Pfizer/BioNTech, Janssen) and complete the following documents:
---
Vaccination Information Brief courtesy of U.S. Africa Command