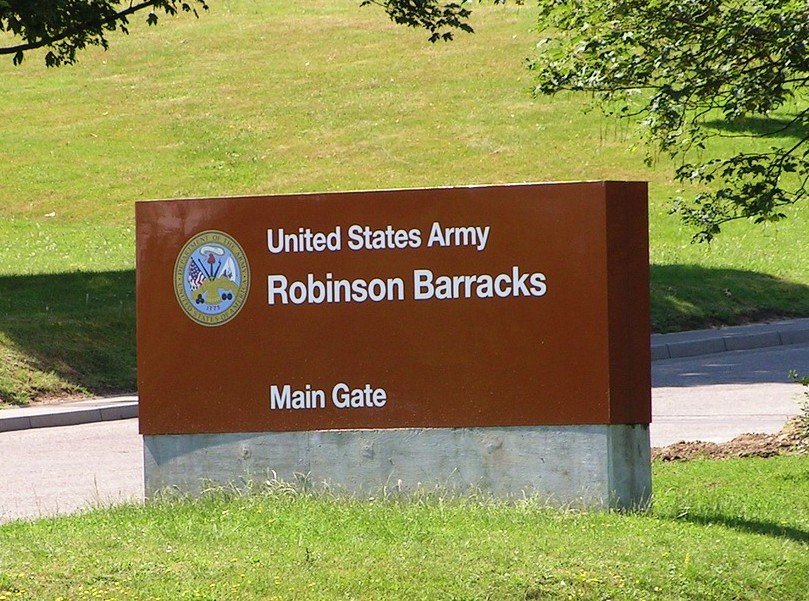 Roads in the vicinity of the USAG Stuttgart Robinson Barracks housing area were closed after an unexploded ordnance (UXO) was uncovered at a construction site on post at 9:30 a.m. this morning.
The Military Police blocked off parts of Schlichtener Strasse and all of Leutenbacher Strasse as a precautionary safety measure.
German police and their explosive ordnance disposal (EOD) unit were notified.
The EOD unit identified the UXO as a 4 lb. British incendiary bomb, which they rendered safe, and transported it away from the site. The blocked roads on Robinson Barracks were returned to normal operation and construction on the site has resumed.