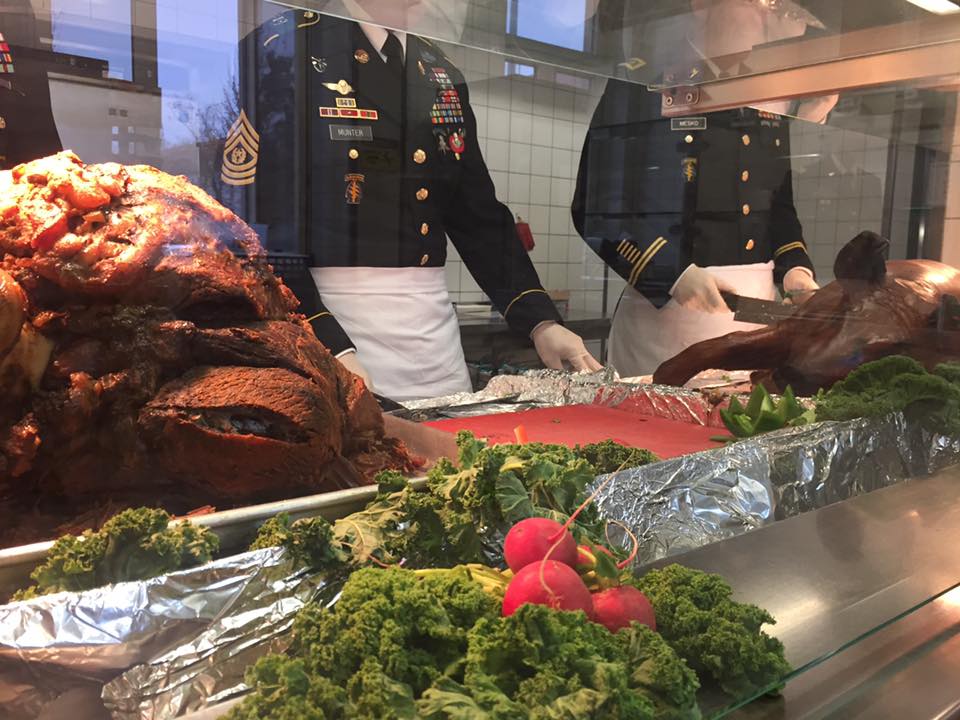 Compiled by USAG Stuttgart Public Affairs
Just because it's COVID Day doesn't mean that Stuttgart Military Community members have to skip traditional Thanksgiving meals. Check out three different community meal offerings below:
---
Better Opportunities for Single Servicemembers (BOSS)
BOSS Thanksgiving has been redesigned as a to-go meal event due to COVID-19.
Service Members can visit the Patch Arts and Crafts Center on Thanksgiving Day and select their meal or have the option of picking up a pre-packaged meal from Kelley Barracks, Panzer Kaserne or Robinson Barracks.
Service members who elect to pick up their meal from Patch will have the opportunity to select their desired meal items.  Sign-ups for Patch will be in 30-minute blocks.  Individuals will be required to wear masks, socially distance and sanitize hands.
Service members electing for meal delivery at Kelley, Panzer or Robinson will get a standardized pre-packaged Thanksgiving meal.  There is only one pick up time for meals delivered to other Kasernes.
WHO: Single or unaccompanied Service Members (including single parents)
WHEN: November 26 (Thanksgiving Day), pickup slots on Patch between 11:00 a.m. and 1:00 p.m., or Panzer, Kelley, and Robinson from 12:00 to 12:30.
WHERE: Patch Arts and Crafts, or pickup locations on Panzer, Kelley, or Robinson
COST: None
SIGNUP: Click here
---
USO Stuttgart
Note: All pickup slots for the USO Thanksgiving meal are full. This information will remain posted for informational purposes.
The USO will be serving a free traditional Thanksgiving feast for all community members (RSVP required) for pickup on Thanksgiving Day, November 26. A number of meals are available for delivery to quarantined personnel in area hotels.
WHO: All community members
WHEN: November 26 (Thanksgiving Day), pickup slots available from 11:00 a.m to 2:00 p.m.
WHERE: Pickup at The Originals Café (dining facility), building 2963 on Panzer Kaserne (located near the garrison headquarters building and shoppette)
COST: None
SIGNUP: Click here