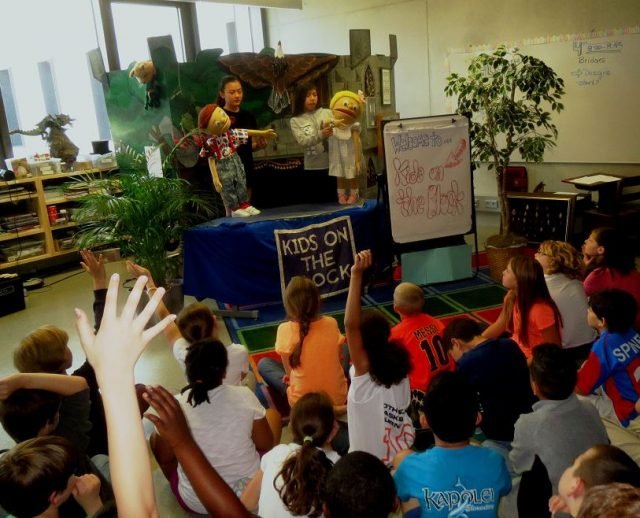 Using puppetry, fifth graders from Mr. Dan L'Esperance's class at Stuttgart Elementary School researched, wrote scripts, and produced three different plays to share with fellow third grade students, May 31.
The topics addressed included Stranger Danger, Test Stress, and the Value of Honesty. In each play, the puppets asked the audience for advice on how the main character could solve her problem.
L'Esperance advised that parents would be proud of the good advice that was given to the puppets.