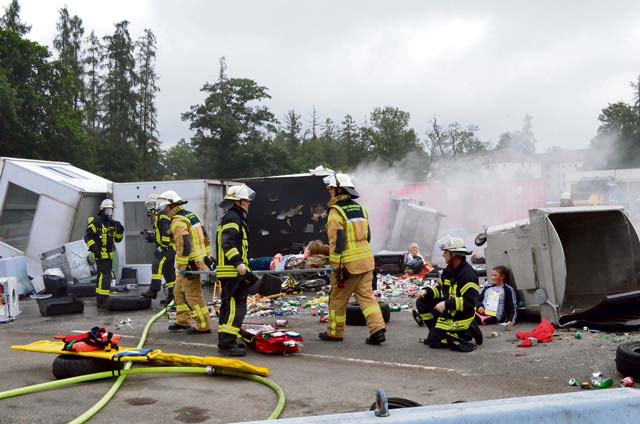 Public Affairs
USAG Stuttgart
The annual garrison exercise, Stallion Shake, began Sept. 16 and continues until Sept. 21.
The exercise involves all Stuttgart installations. However, most of the action will take place, Sept. 21, at Robinson Barracks. Community members may see mass notifications, delays at access points and impacts to parking, with an increased visibility of military police, garrison emergency service personnel and German first responders.
The exercise will evaluate the response of first responders in a simulated high-stress environment. Participants will test and refine emergency response and management procedures. It's also a chances to enhance cooperation, interoperability, and familiarity with host nation counterparts.