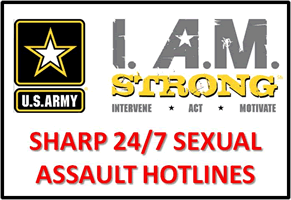 By Rita Goldstein
Family Advocacy Program, Army Community Service
U.S. Army Europe's Sexual Harassment/Assault Response and Prevention Mobile Training Team (MTT) is coming to Panzer Kaserne, June 4-15.
SHARP MTT ensures the availability of crisis response by providing training to Europe's newest Victim Advocates. Advocates learn skills in crisis response, information on reporting options, medical treatment, law enforcement, emergency services, and safety planning.
Unit commanders from across Stuttgart are encouraged to work with the Sexual Assault Response Coordinator, Master Sgt. Dellary Madden to identify personnel that have the traits necessary to serve in an advocacy role and participate in this training.
The USAREUR two-man mobile training team will provide lessons on emergency and follow-up support services in order to support victims of abuse. This training provides an opportunity for organizations within the Stuttgart military community to get the right people trained to be effective advocates, and move closer to the overall Department of Defense effort to eliminate sexual assault and harassment from the ranks.
The SHARP MTT will conduct the SHARP 80 Hour Training needed to become a Unit Victim Advocate. This training ensures USAG Stuttgart has professional victim advocates to support units and the community 24/7.
To become a Unit Victim Advocate, contact the Family Advocacy Program Manager at DSN: 431-3328/civ. 0703-115-3328.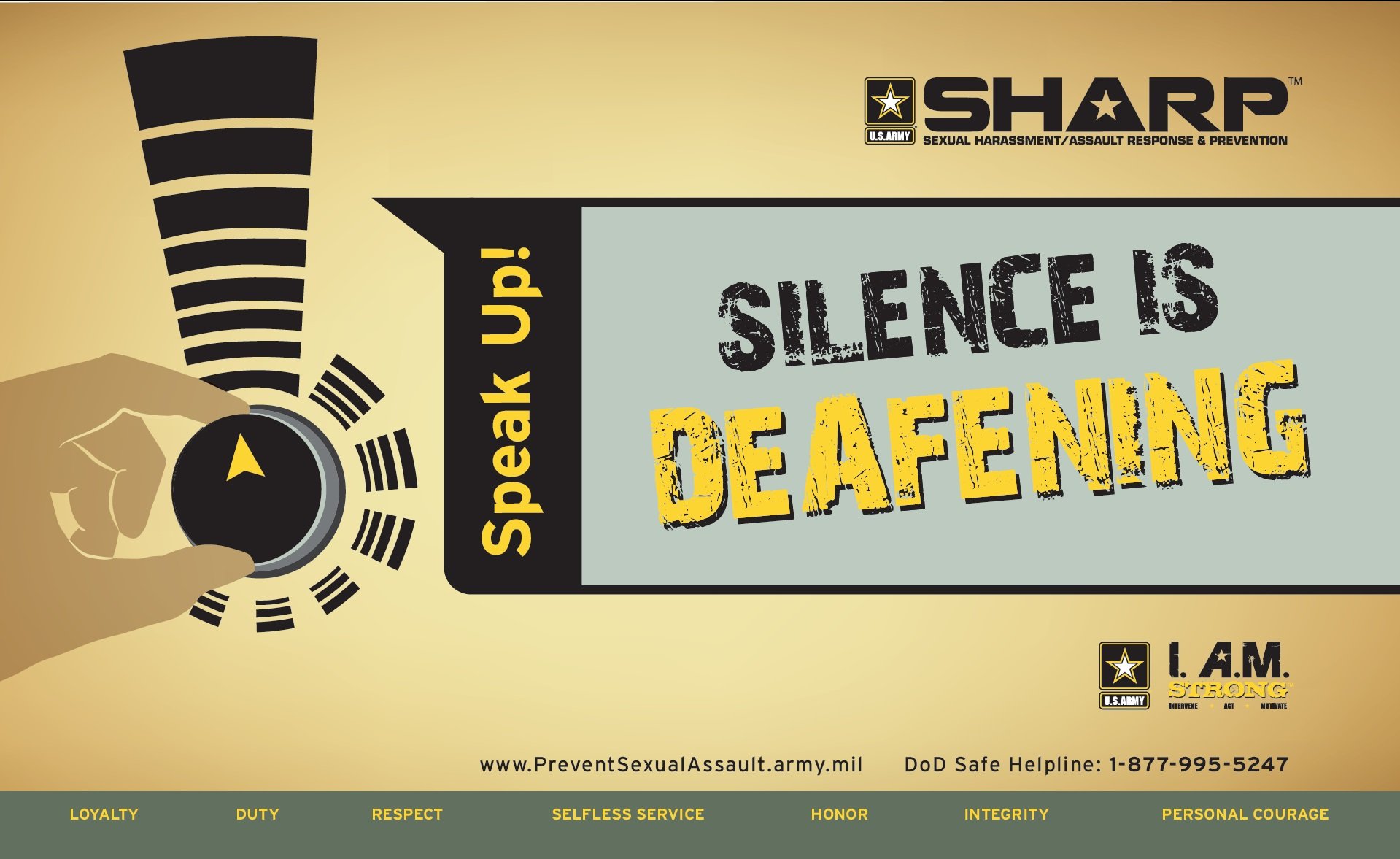 SHARP advocacy services are available to service members and DOD civilians, as well as their dependents 18 years of age and over. To reach a SHARP Victim Advocate, call the Stuttgart Sexual Assault Response Coordinator main office at DSN 431-3162/3740 or civ. 0703115-3162/3740.
For intimate partner violence, contact the ACS FAP Domestic Violence Victim Advocate 24/7 at DSN 431-3342, or civ. 0176-262-48894.
To report domestic violence contact any of the following:
Domestic Abuse Hotline : 0176-262-48894
Military Police Desk, after duty hours: DSN 431-3102/civ. 0731-15-3102
Stuttgart Sexual Assault Hotline: DSN 484-7280/ civ. 0631-413-7280
DoD Safe Helpline: 1-877-995-5247 or via the web at: https://www.safehelpline.org