By US Army Medical Department Activity
Did you know you can refill prescriptions for you and your family using Tricare Online?
Tricare Online offers an enhanced prescription refill service that allows eligible beneficiaries, who receive care at a military hospital or clinic to quickly select one or more prescriptions for refill and then select a preferred military hospital or clinic pick-up location.
You can access your pharmacy and prescription data, as well as your refill status information, which lets you know when your prescription is ready to be picked up, 24 hours a day, 7 days a week and 365 days a year.
Refilling a prescription is easy.
To refill an active prescription using Tricare Online follow the simple steps below: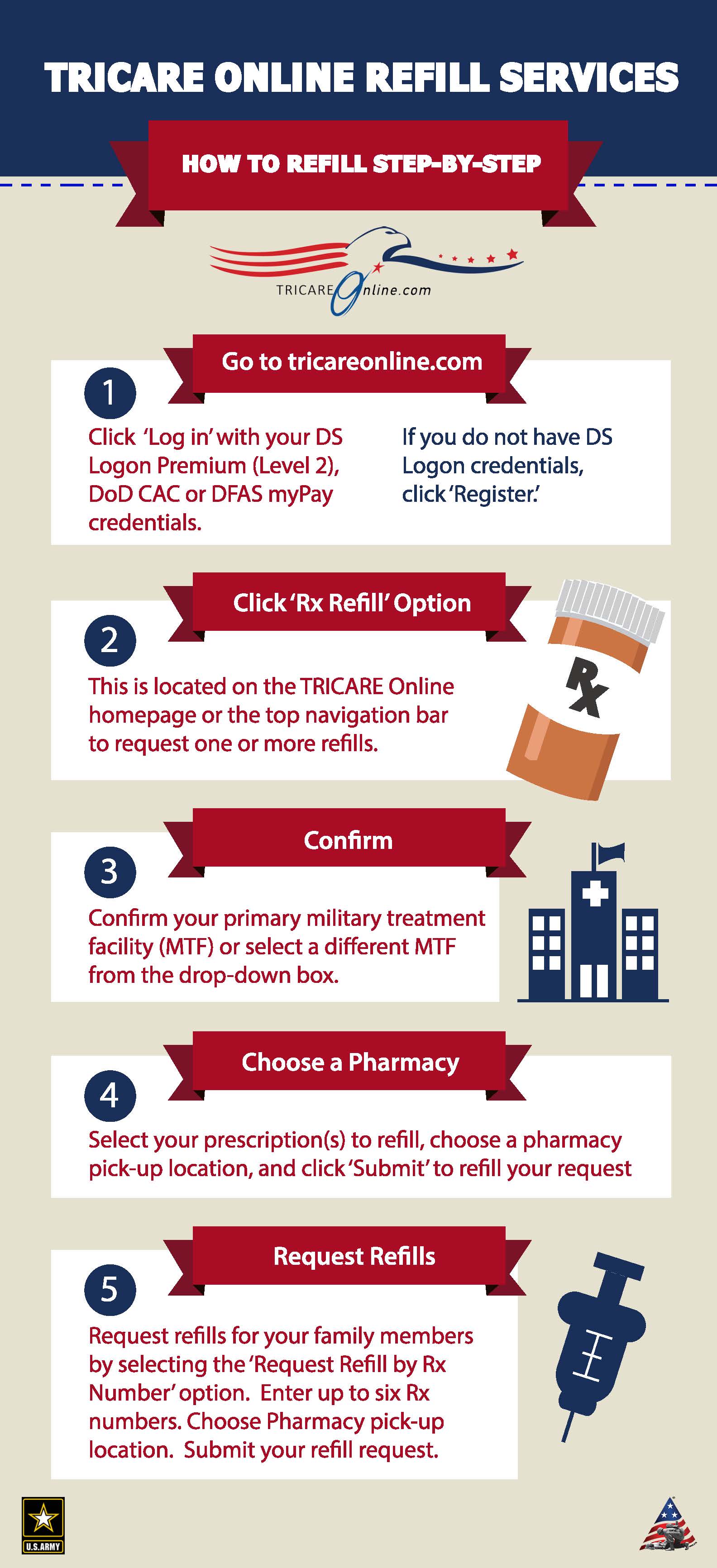 Go to www.tricareonline.com for more information.