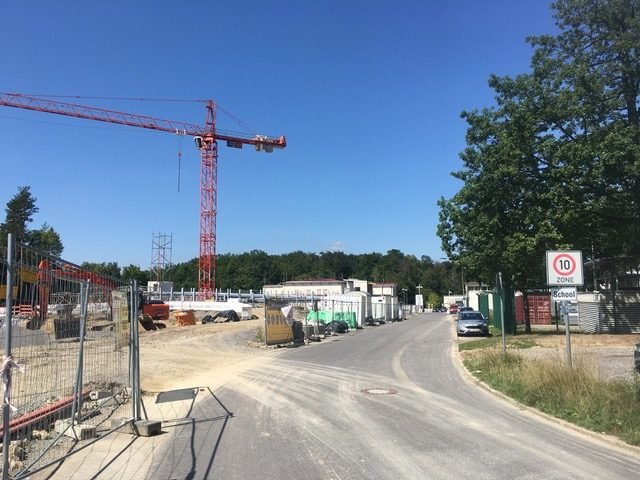 Public Affairs
USAG Stuttgart
Update, Sept. 4: Friday, Sept. 6, DPW will repaint the library parking lot for accessibility from Ohio Strasse. The work is expected to take one day.
***
Improvements at Patch Barracks, to include the construction of a new Patch Elementary School, means closing part of Illinois Strasse.
A firm date is not set, however garrison officials will close the road in the coming weeks. Meanwhile, for safety reasons, community members should avoid the construction area.
Heavy equipment and trucks now operate there. With school in session, garrison officials are concerned about about the safety of children in the area, as the amount of pedestrians accessing the library will likely increase.
The one-way street, which now links the area near the U.S. Army Health Clinic to the Patch Library, behind the commissary, will eventually be a part of the elementary school campus. The project is set for a Jan. 2021 completion.
The library remains open. Library patrons will soon be able to access the parking lot from Ohio Street. Upgrades and signs in that area are part of planned public works improvements. More information will soon be made available on Citizen.com.