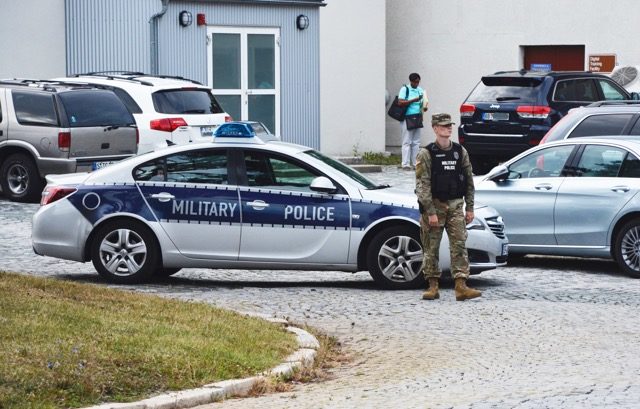 USAG Stuttgart Public Affairs
Starting July 20, U.S. Army Garrison Stuttgart's Directorate of Emergency Services will begin stricter enforcement of parking policies and traffic regulations across all USAG Stuttgart installations.
Completion of construction projects has reduced parking disruptions. New parking, such as the Patch parking garage has been added. Vehicle owners and operators must park only in authorized areas, DES staff said.
When school starts in late August, and with adverse weather expected during the fall and winter months, DES will focus on enforcement to make sure Stuttgart military community members safely operate vehicles. That includes taking extra care as conditions change, as well as ensuring pedestrians, strollers, and wheelchairs have unobstructed access to sidewalks. Sidewalks during inclement weather must remain clear so public works staff can properly remove snow and ice. In addition to sidewalk parking and, a special emphasis will be on timed "blue disk" parking areas.
DES staff will also focus efforts on speeding, stop signs, stopping for pedestrians in a crosswalk, seatbelt use, and drivers using mobile devices. Those found without seatbelts or using their cell phone while driving will receive a mandatory suspension of installation driving privileges.