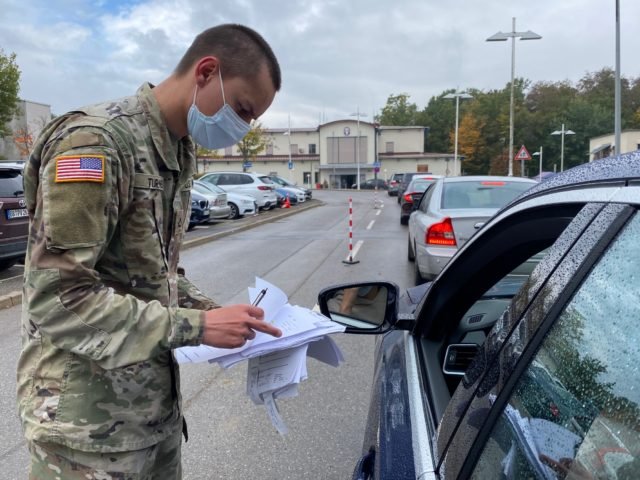 Story by Paul Hughes
USAG Stuttgart Public Affairs
Wednesday morning saw lengthy queues on Patch Barracks after several suspected cases of COVID-19 in garrison schools were reported. By 11.30 a.m. The Stuttgart Army Health Clinic had already carried out more than 160 tests.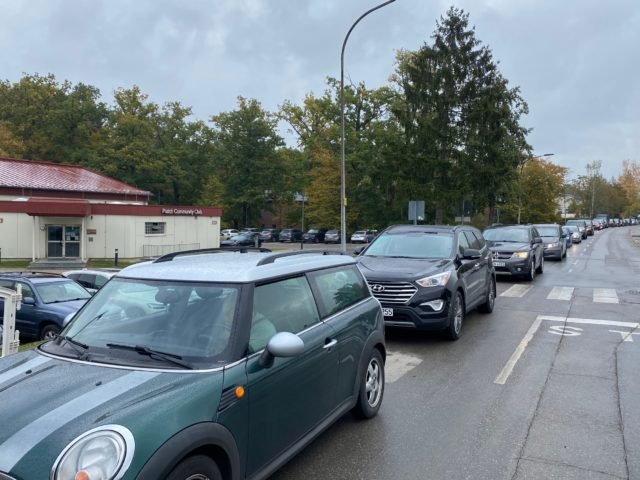 Drivers were temporarily being turned away due to the length of the queue and told to return later that day, however the drive through testing will remain open throughout lunch until 3 p.m. today, Wednesday Oct, 14.
Staff of the clinic continue to work tirelessly without pause to accommodate the line of people that at one point stretched from the clinic, to the car wash.
While no one is being directed to, those wishing to test off post can do so, but they must bring back the paperwork and notify the school of the where the test was carried out.